If you need to force log off of a user in Acctivate, take these steps.
During the Acctivate update process, you will need to close all Acctivate instances in order to update the software. If some users are still logged in to Acctivate during this time, the following error will be returned: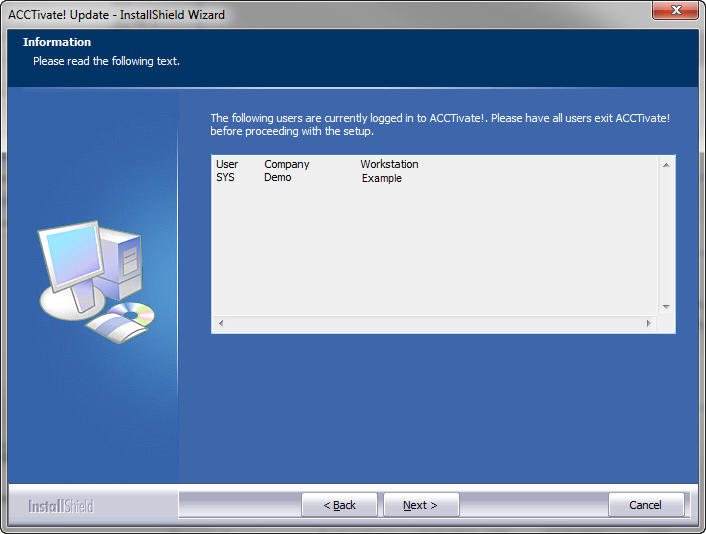 If this user cannot log out of Acctivate on their own, or you need to boot, bump, kick, or disconnect the user from the server, you can use the Computer Management tool on your server to close their connection to the Acctivate folder. (the most common scenario being that they are out of the office and their workstation is locked)
To do this you must be on the Server:
1. Open Control Panel -> Admin tools -> Computer Management
2. Click the Shared Folders option from the menu on the left side of the Computer Management window, then click Open Files within the Shared Folders list.
3. Expand the Open File column to see the complete file names, then right click any file with "ACCTivate" in the name and select Close Open File. You may need to repeat this process if multiple users are unable to log out of Acctivate.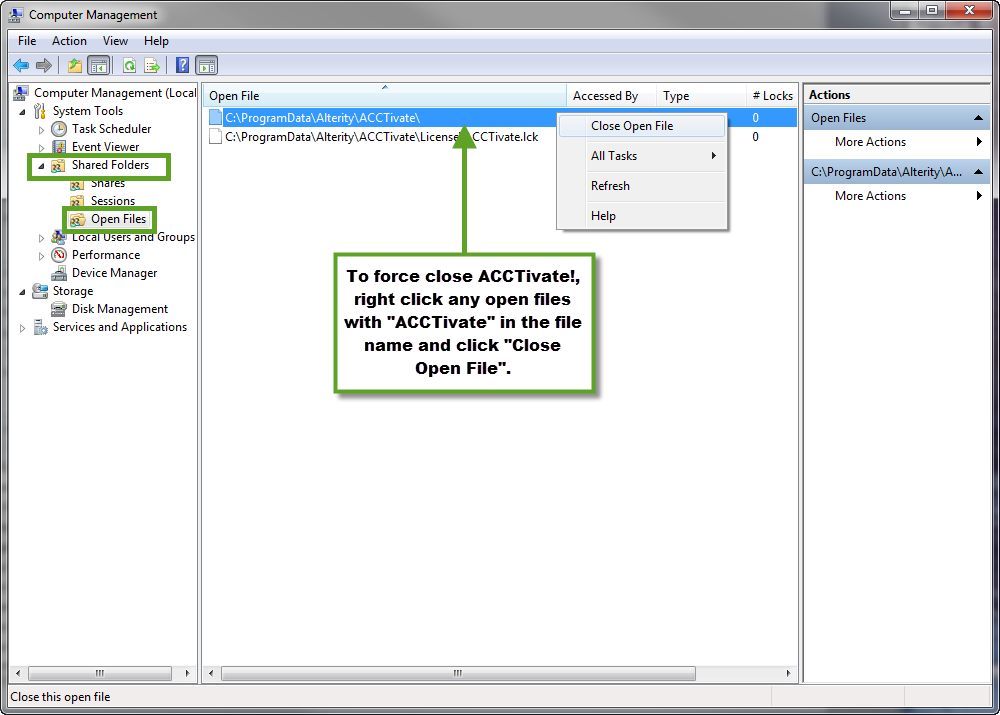 4. After all open Acctivate related files have been closed, run the update file again. You should be able to successfully update Acctivate.