How do I Add or Edit Payment Terms?
Open QuickBooks and click on Lists > Customer and Vendor Profile Lists > Terms List
In addition to the standard payment terms available in Acctivate (Net 30, 10, COD, etc…), user can add, make changes, or remove terms. These modifications to the terms list take place within Quickbooks and are then synced over to Acctivate.
To locate the terms list, open Quickbooks and click on the "Lists" drop down. Move to the "Customer and Vendor Profile Lists" then select "Terms List".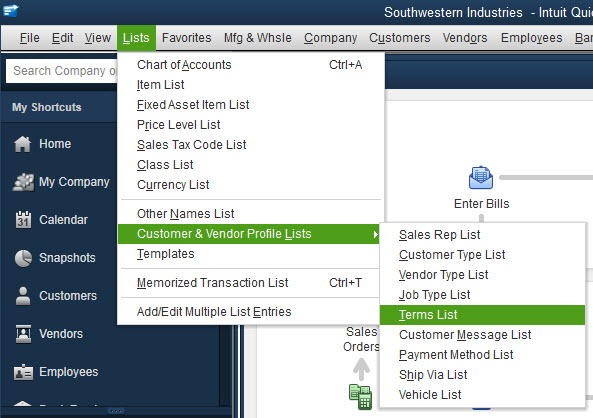 Once open, click on the down arrow on the "Terms" button and then select whether you'd like to add, edit, or delete terms.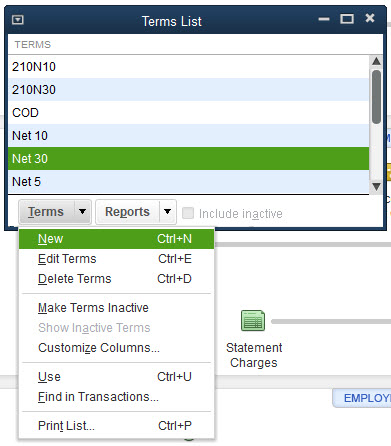 After making the changes, run a sync in Acctivate and the changes will be carried over!