Adding Shipping Info in while preparing invoices.
This article goes through how to add shipping info in prepare invoices.
If you have any shipping information it is important to keep it related to an invoice to reference for future records.
Adding Shipping information to an Invoice
1. Open up a Sales Order.
2. Whenever the Sales Order is ready to be invoiced click on Create Invoice. For more information on invoicing a Sales Order click here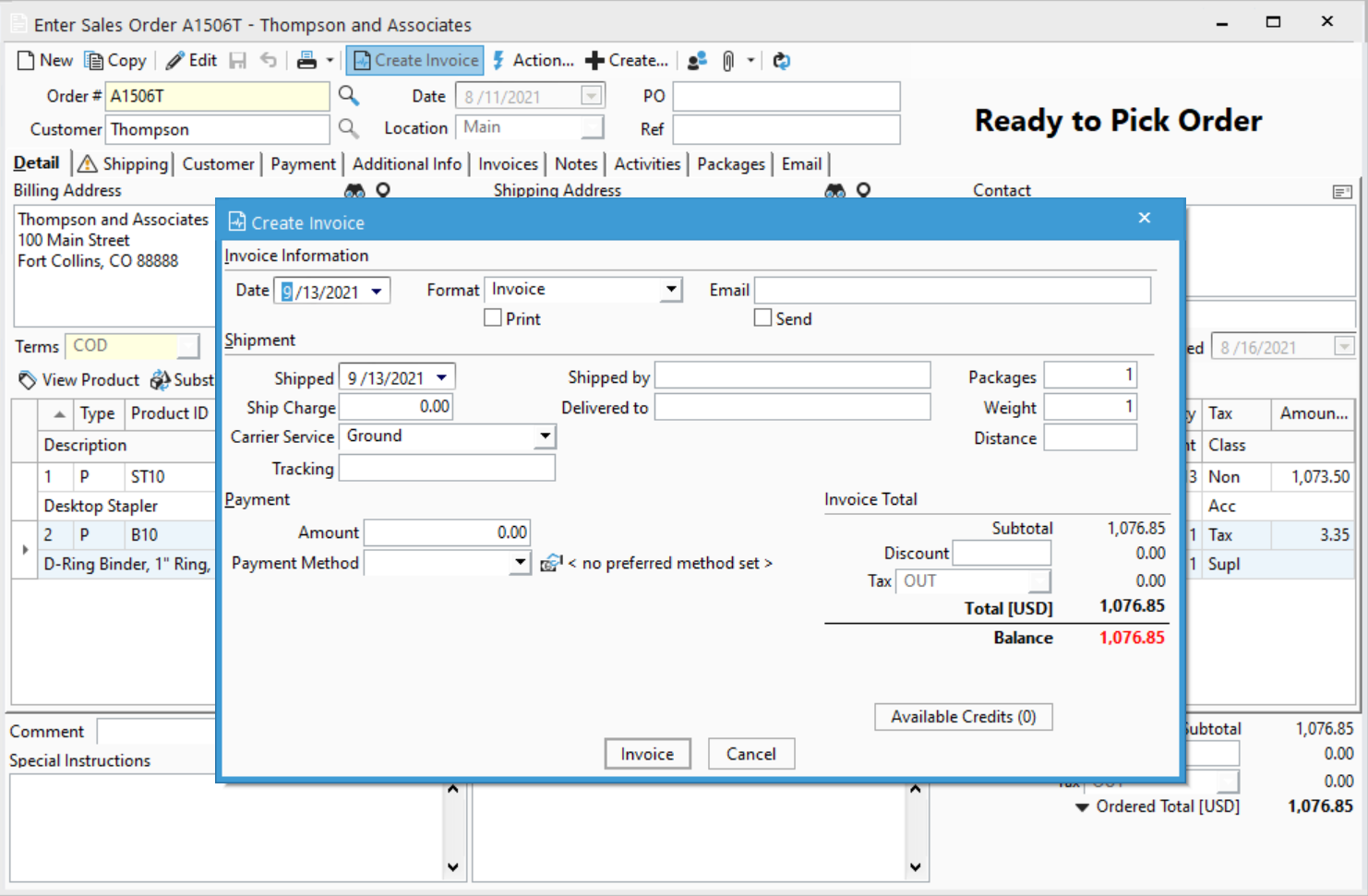 3. Change the Carrier Service if needed. If the carrier service you are trying to choose isn't here, you will need to add it into the Configuration Manager.
For more information on adding a Carrier Service check out the Ship Via and Carrier Service article.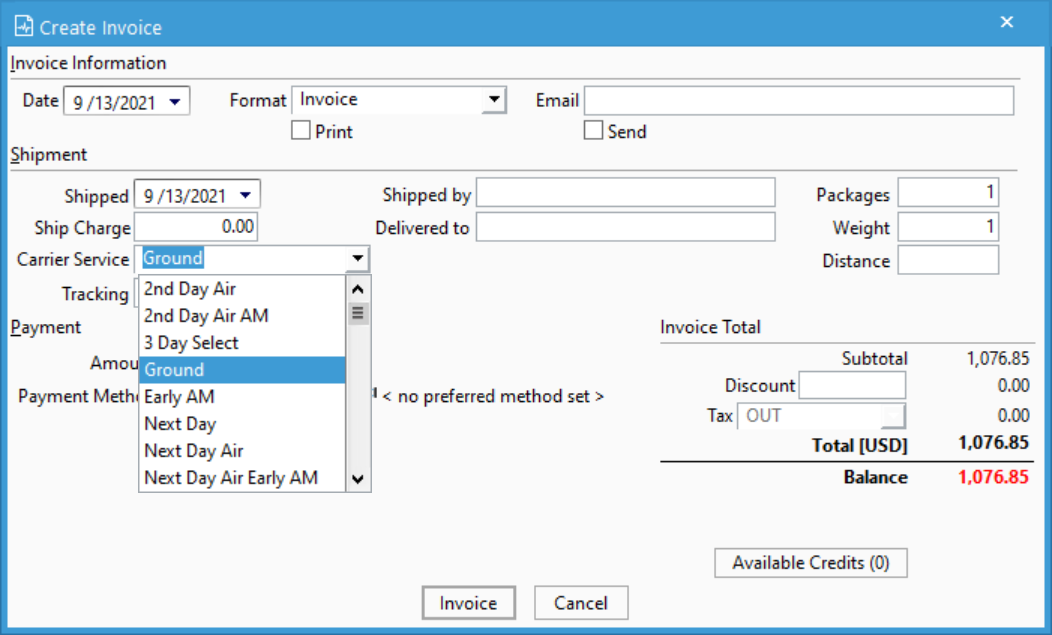 4. Add any other relevant information such as Tracking Number, Packages, Weight, etc.
5. Add any payment if needed. For more information on adding payment check out the Taking Payment with Order article.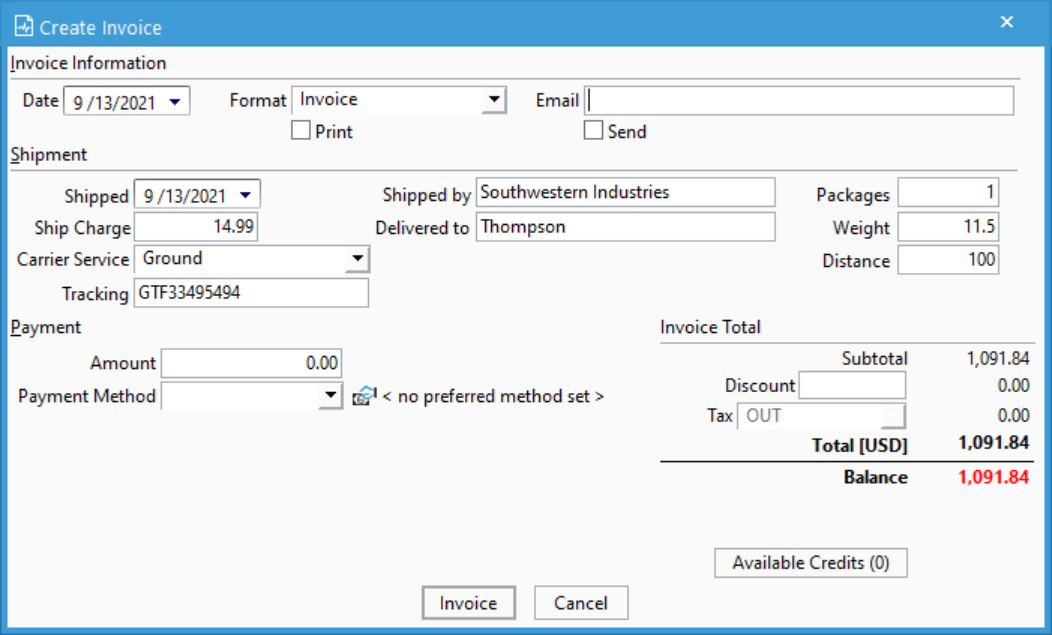 6. Click on Invoice to complete the process.
Viewing Shipping Information
To view shipping information
1. Open up the Sales Order.
2. Select the Invoices tab.
3. Select the Invoice and click on View Invoice.
4. Inside the Invoices window click on the Additional Info tab and any shipping information entered will be there.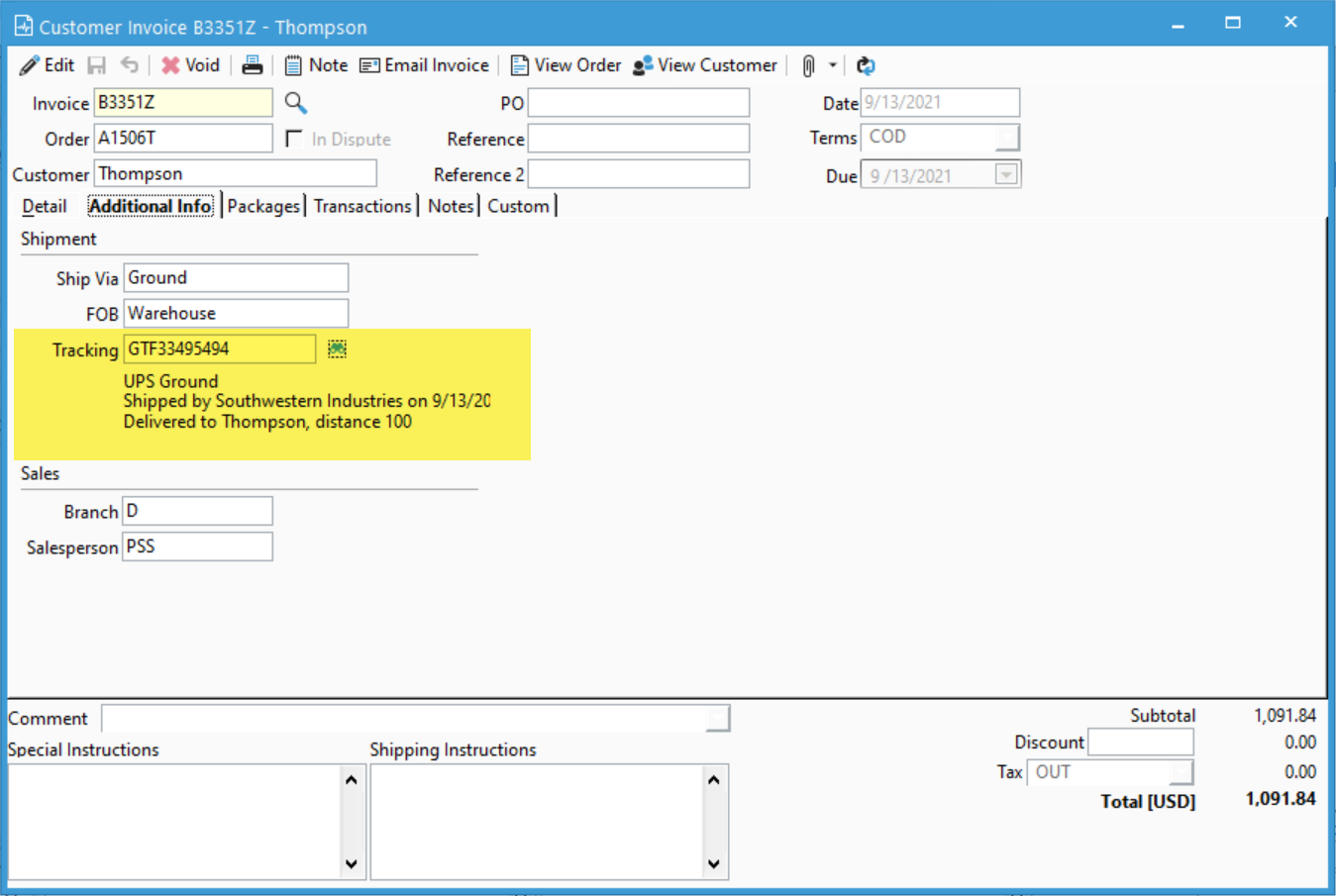 For more information about this, check out our docs page.