The Business Activity Review allows you to filter and organize a list of Business Activities based the desired criteria. You can even change the grouping or the columns that are included in the results.
The Business Activity Review tool is very useful if you have the Acctivate Business Activities module.
In order to open it you can either:
Click Activities > Business Activity Review from the menu in Acctivate

or click the Review button on the toolbar .
Once the Business Activity Review window open, users can filter the data by selecting any of the drop down menus (Assigned to User, Type, Code, Resolution, Status, Priority, or Date). Users can also search for a specific piece of information by typing in the "Look For" field, or include unassigned activities to see new Business Activities that have not yet been assigned to a user.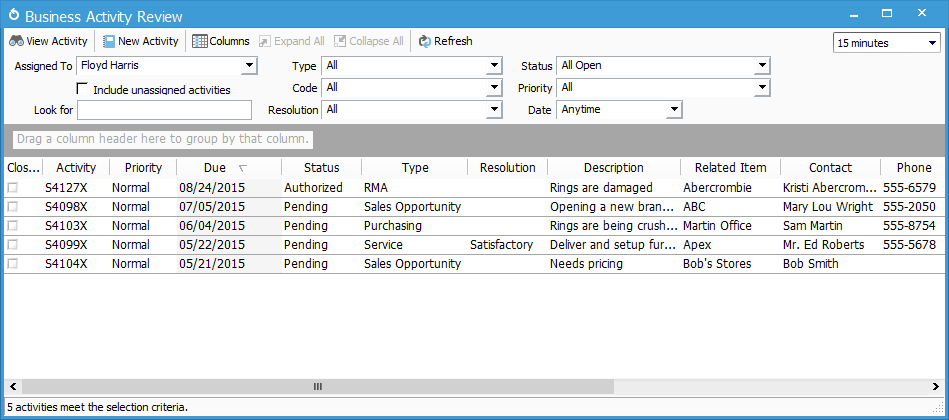 Clicking the Columns button on the top of the window allows users to select which columns to include in the Business Activity Review. To add a column, click and drag the field name from the Field Chooser window into the Business Activity Review window.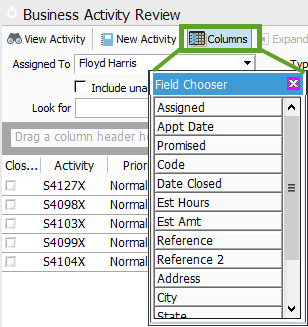 Users can also click and drag column headers into the top section of the Business Activity Review window to group Activities by that column. To remove a group, click and drag the column name back.