Setting up the invoicing workflow status.
The workflow status of a sales order will be changed automatically when an Invoice is released. This article will cover the process of how the workflow status is changed, and how to set this function to be blank instead, if desired.
When an Invoice is released in Acctivate, the workflow status of the sales order will automatically change to one of two options depending on whether it was fully invoiced or partially invoiced. In the screenshot below, notice that the workflow status is set to Packaging. It does not matter what the workflow status is set to before invoicing.

To change the workflow statuses that are set when invoicing, go to File > Configuration Management > Sales Orders > Order Options. Within the "Workflow Status" block, there are options for Partially invoiced and Fully invoiced. Unless you have situations where you only invoice part of an order and come back to invoice the rest later, Fully invoiced is the one that really matters since it will be used all the time.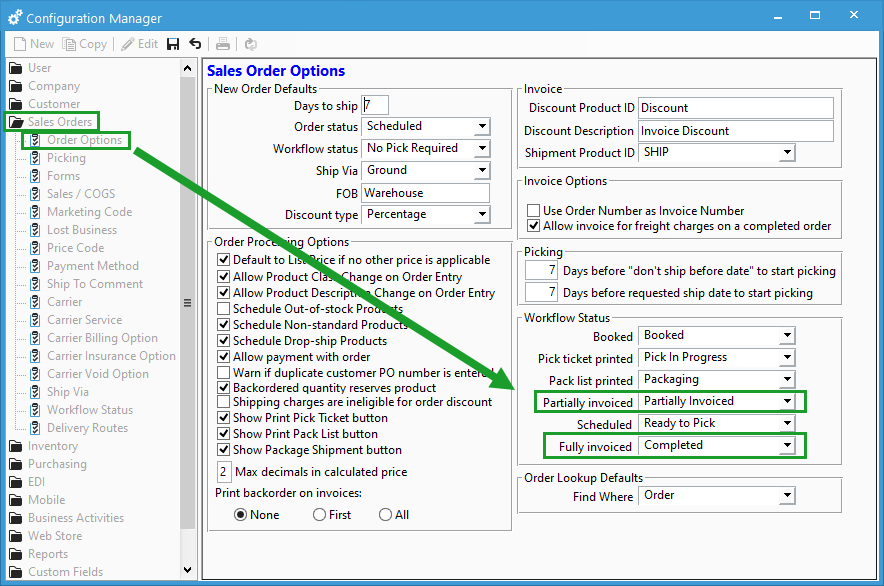 For more information about workflow statuses, check out our docs page.