How do I Create a New Customer from an "Other Contact" From a Business Activity?
Creating a new customer from an "Other Contact" from a Business Activity
Using a business Activity, you have the ability to create new customers based on just their contact information. This will allow you to create new customers faster without having to actually bring up the customer window clicking "NEW" etc.
To do this, Open an existing Business Activity > Click EDIT > click "Add" > Choose "Add other contact" > Right click and you will see "Convert to Customer"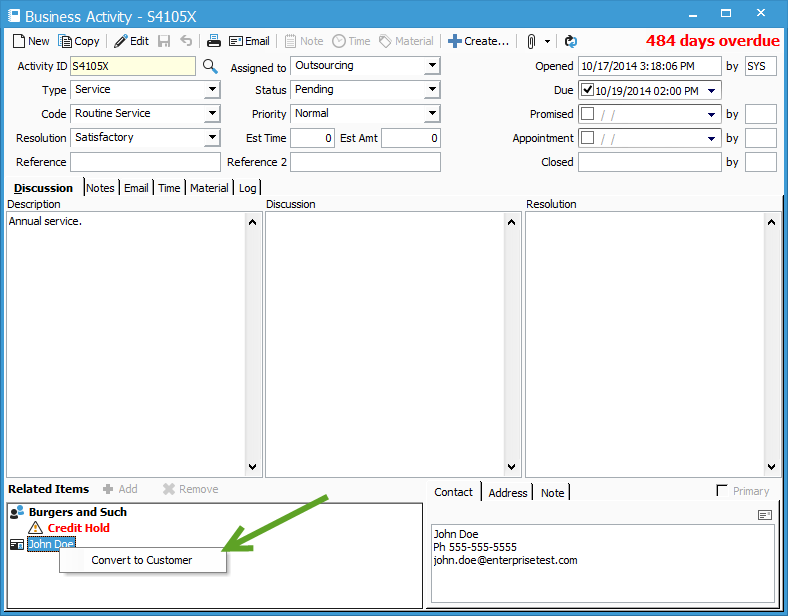 Once you choose this option, a Customer record will be created with the contact information provided on the Business Activity contact window.