How do I create a custom filter in the Business Activities list window?
If you need to filter through your Business Activities, follow these steps.
1. Click on Activities from the list Menu options to your left-hand side of the screen.

2. Next, Click on the Filter button at the top of your Business Activities List window.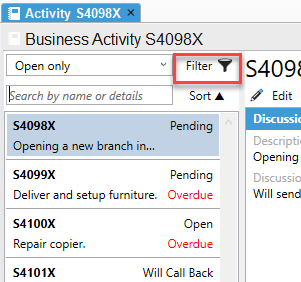 3. Next, Click the '+' and begin creating your filter.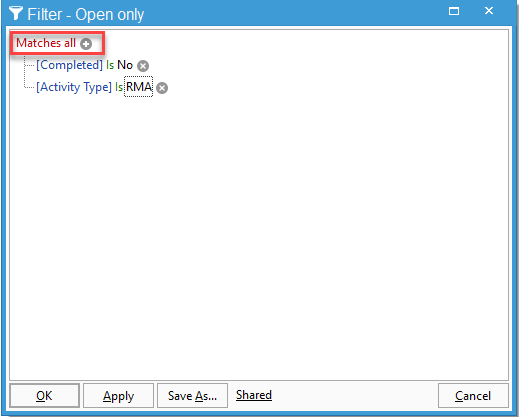 4. Click Apply.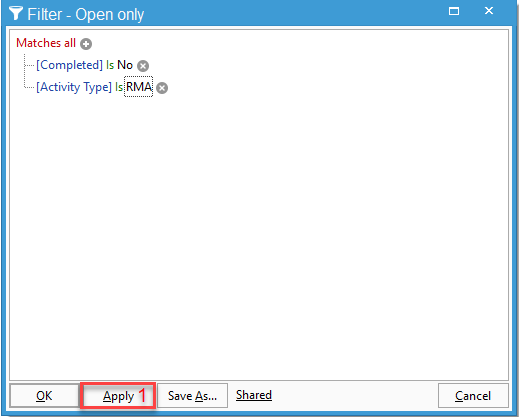 5. Click Ok.