Resolving "Default Tax Code has not been set" message importing sales orders.
Before you import in sales orders either from a flat file or from a webstore import, you may need to set the default tax codes for both your customers and your inventory. This can be quickly accomplished within Acctivate by browsing to File -> Configuration Management. Once Configuration Manager opens, expand Customers -> Customer Options. Here, you should set the Customer Default Tax Code.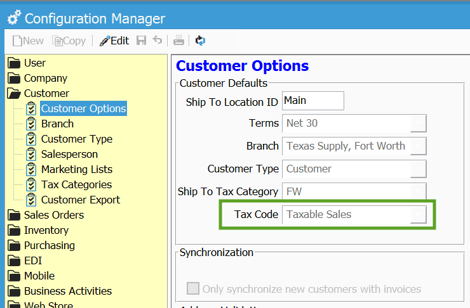 Next, while still in Configuration Manager, expand Inventory -> Inventory Options. Here, you can set the Taxable and Non-taxable Tax Codes.