Setting a default Workflow Status for rescheduled orders.
Go to File > Configuration Manager > Sales Orders > Order Options then choose a workflow status for Scheduled under Workflow Status.
Before Acctivate 10.1, when invoicing an order the workflow status would get cleared. If that order had backordered items then the order status would go into a "Backordered" status. If that order were re-scheduled, either individually or through batch scheduling using the Business Alerts window, the order status would get changed to "Scheduled" yet the workflow status field would remains blank. Since 940 and 945 EDI files can only export out orders that have a workflow status, Acctivate 10.1 introduced an enhancement which allows users to set a Default Workflow Status for orders which have been rescheduled.
To set this default, simply open File > Configuration Manager > Sales Orders and click Order Options. In Edit Mode set the Default Rescheduled Workflow Status.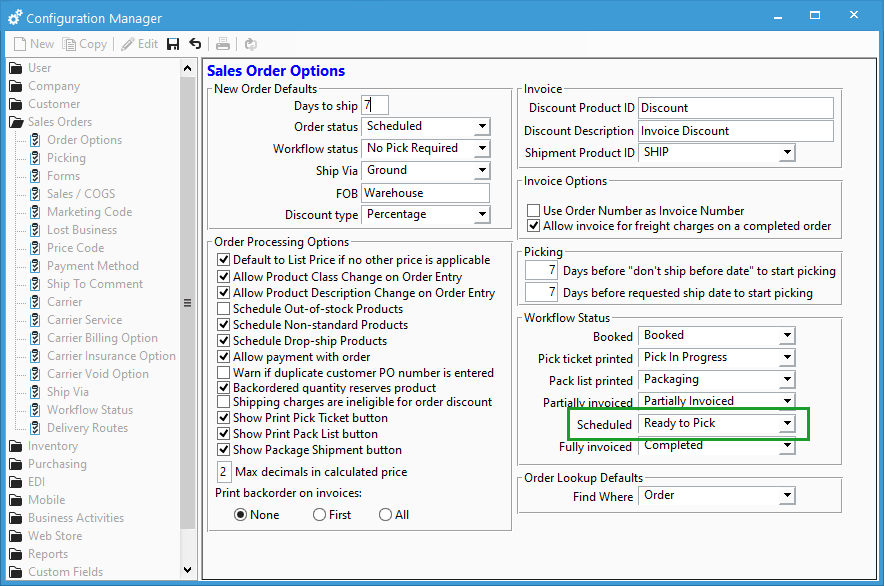 For more information about workflow status setup, check out our docs page.