How do I handle drop shipped lot/serial items?
Enter lot/serial numbers manually on the sales order as you would for Number When Invoiced products. You can also use "Generate Serial #s" in the lot/serial entry window to do this.
If you are selling a Serial or Lot numbered item on a Drop ship sales order you may have received the following message in regards to 'line #x missing serial/lot number' when attempting to create the Sales Order Invoice: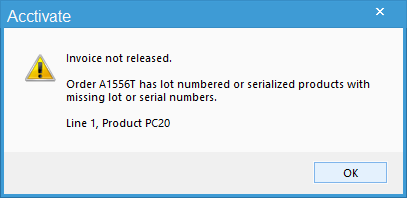 In general, Acctivate expects that each time you sell a Serial or Lot numbered item that you will be selecting a specific Serial or Lot number prior to invoicing. However, there is an instance where the system does not allow you to do so. When setting up a Drop Ship Sales Order the system does not connect the detail items to your inventory even if the items are inventoried. To resolve this issue, in the case of Serial or Lot numbered items, the system will allow you to enter in a Serial or Lot number manually, think 'Number when invoiced', since the item/serial number is not actually reducing or coming from your Inventory.
So, when setting up a drop ship order that contains Serial/Lot numbered item make sure you manually enter in the Serial or Lot number you would like to track prior to invoicing.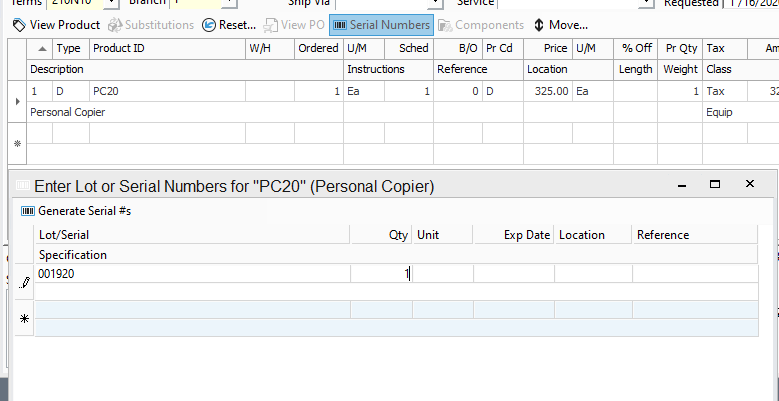 Hint: If you're selling quantities greater than 1 you can also use the Generate Serial #s tool within the Lot/Serial number selection window.