Email sent directly from Acctivate using your outgoing mail server (SMTP) will not appear in the Outlook sent folder. Email sent directly from Outlook should appear in the sent folder unless "Cached Mode" is enabled inside Outlook.
When using Acctivate in conjunction with Microsoft Outlook, there are two main reasons why emails sent from Acctivate do not show up in the "Sent" folder within Outlook.
Reason 1: The Acctivate user is configured to use SMTP
If your user account is set to use SMTP, sent emails will not show in Outlook if sent from Acctivate. The reason for this is that when using SMTP, emails from within Acctivate bypass Outlook altogether. You can read more about the SMTP set up here.
Reason 2: The user has "Cached mode" set up for their account in Outlook
If your user account is set to use Microsoft Mail (MAPI) within Acctivate, sent emails should show up in the sent folder in Outlook. This is because, unlike SMTP, emails from Acctivate do go through Outlook before being sent out. However, if you find that sent emails are not showing in the user's sent folder, it may be that this user needs to disable "cached mode" in Outlook. Some users may not have a problem with this mode being selected, but it has caused issues for some users in regards to the sent folder.
To disable cached mode, take the following steps:
Open Outlook and click "File." In the "Info" section, click on the "Account settings" box, and then select "Account settings…" from the drop down menu.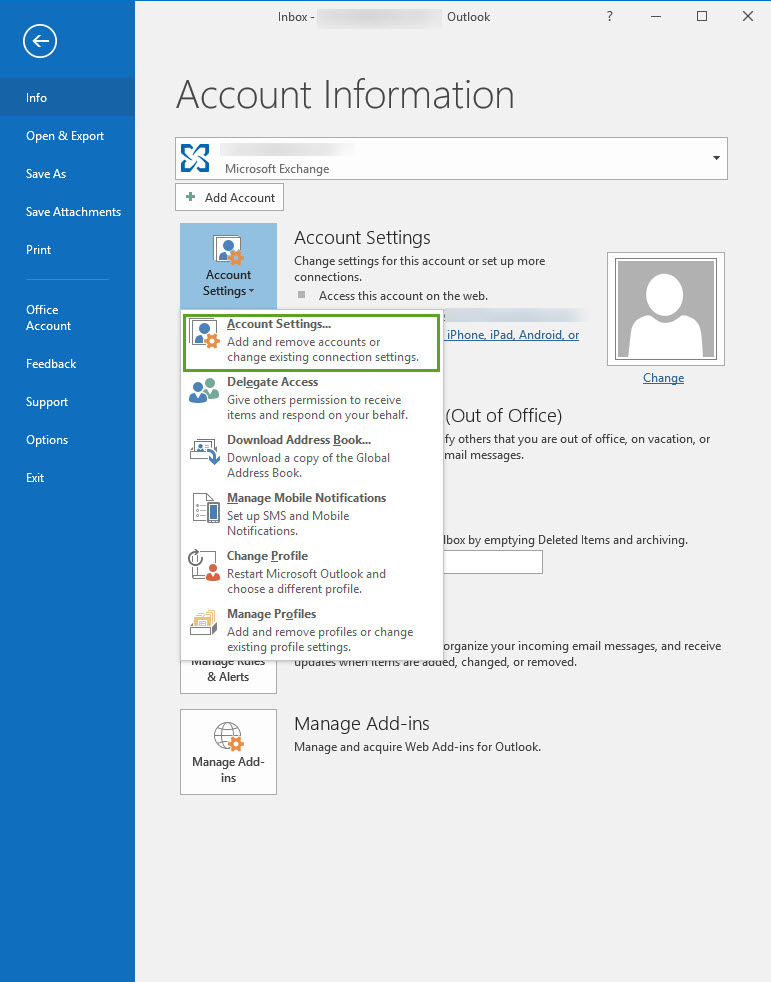 Another window should show up. Make sure you are on the "Email" tab of this window. Click once on the email address in the "Name" section that you want to adjust. Once the email address is highlighted, click on the "Change" icon.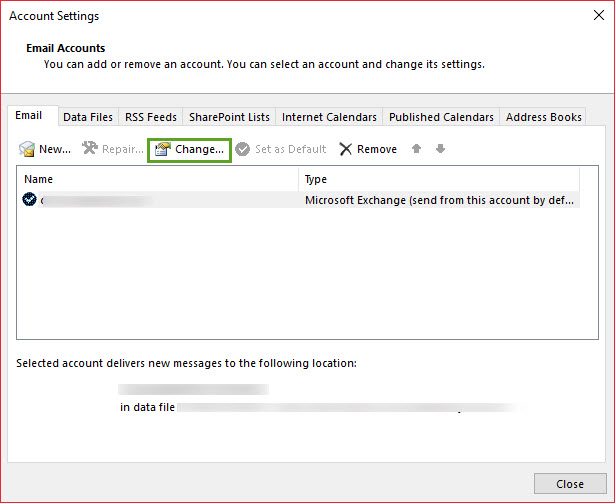 At this point, another window should appear. It's here that we can disable cached mode. Simply uncheck the box labeled "Use Cached Exchange Mode" and hit the next button.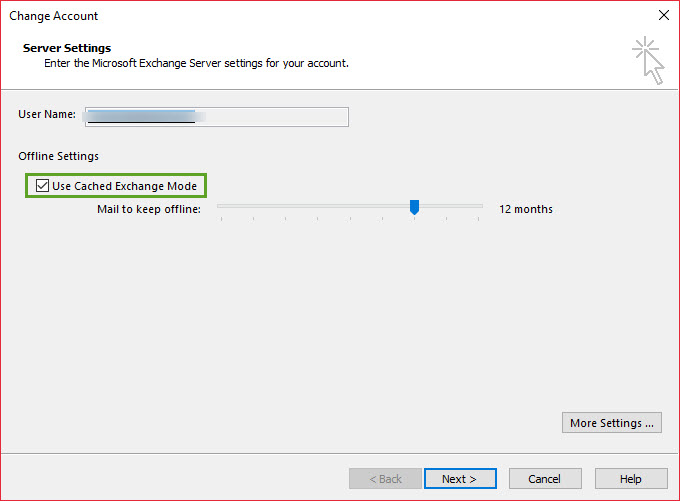 You'll likely see a box pop up informing you that these changes will not happen until you restart Outlook. Save any work that is pending in Outlook, then close and reopen Outlook. At this point, open your sent folder (this may take a few moments to load). You should see emails sent from Acctivate that were not showing before. Next, send a test email from within Acctivate to confirm that the email does in fact show up in the sent folder. If all these steps are taken, your sent emails should be showing up now.
If you take all these steps and still aren't seeing your sent emails in the proper location, please contact Acctivate support.