How Do I Export Crystal Reports information to Microsoft Excel?
Acctivate allows users to take Crystal Report files run from Acctivate and export them into various formats. This article will walk through the steps on how to export a report from Acctivate into Excel.
1. Run a Crystal Report in Acctivate.
2.When viewing the Crystal Report in Acctivate, you can select the Export button on the toolbar of the Report window.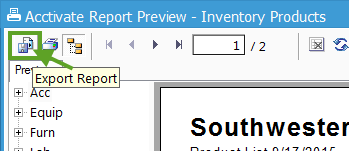 3. Click the Format: drop down list and select the Microsoft Excel 97-2000 - Data only (XLS) format.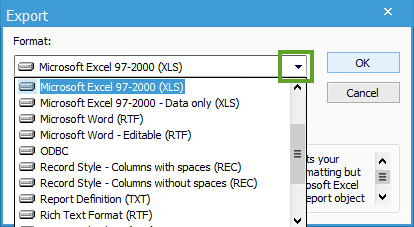 4. Destination Dropdown should remain set to Disk File. Click OK.
5. The Excel Format Options window will appear. Select OK again.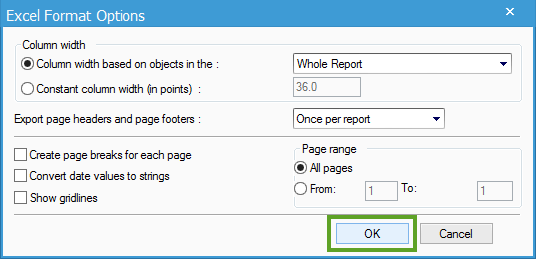 6. Select the location in which you would like to save the Excel Export File.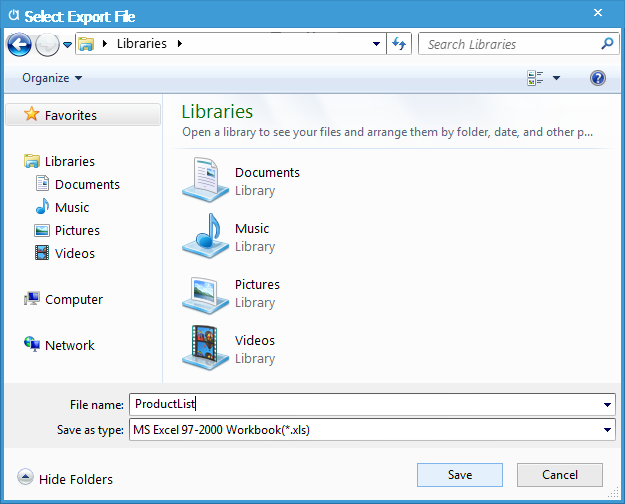 7. Once you save the file, you should be able to browse the saved location and open the exported Excel file.