How do I Export Customer List?
Export Customer List
Acctivate has a feature to easily export your customer list to a text/csv file. Alternatively, you can use the SQL Server Query in Microsoft Excel, but this is a simple way to get your full list of customers into a text/csv file.
One-Time Setup
First, you'll need to define which columns to include in the export file. The export uses the Customer data view, so you'll have access to most of the customer account information as well as their balance. You will only need to set up the fields to include one time in Configuration Management.
Open Configuration Management from the main File menu.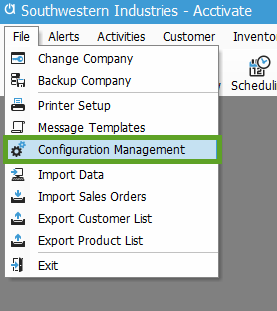 Choose Customer Export under the Customer folder.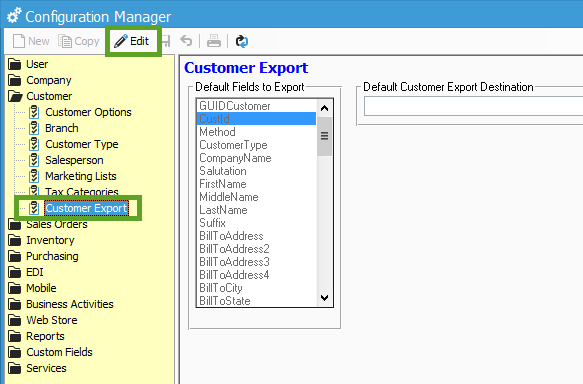 Click Edit on the toolbar then select the fields to be included in the export file. Optionally, choose a default file/location for the export file.
Export Customer List
Once the Customer Export list is configured (see above), a new Export Customer List menu will appear under the main File menu.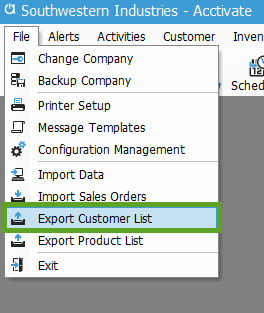 Select the file/folder location to save the export file by clicking the

button.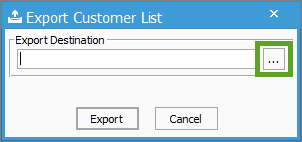 Select a folder/library from the list on the left and choose a file name. You can select an existing file and it will overwrite that file.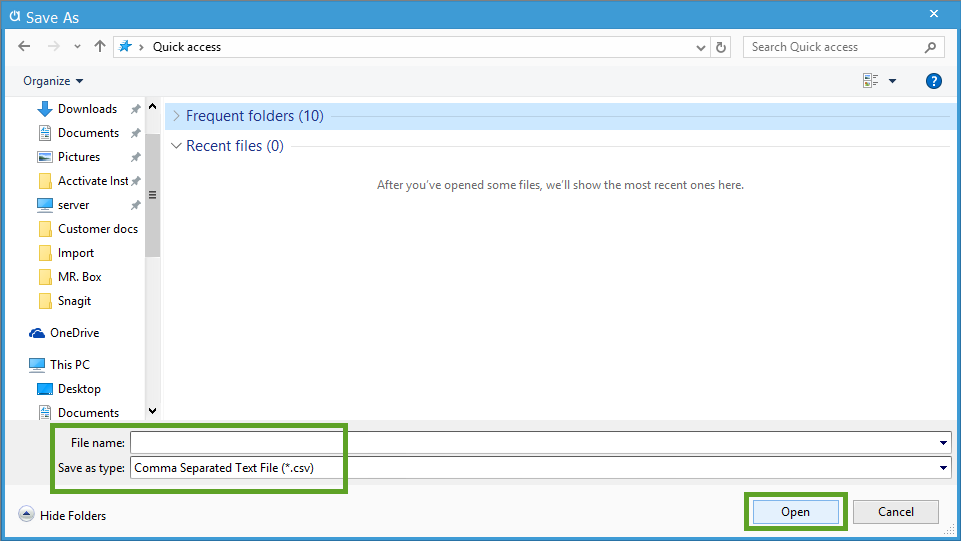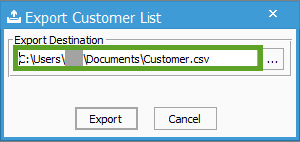 Click Export and you will receive the following confirmation message.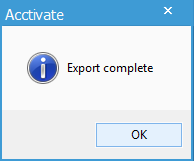 You're done! You can now open the text/csv file in Microsoft Excel or any compatible application.