Creating a filter in the products list window.
Filtering to different products by different criteria is as easy as following the steps below.
1. Click on 'Products' from your Left-hand menu.

2. Click on the 'Filter' button at the top of your Products list window.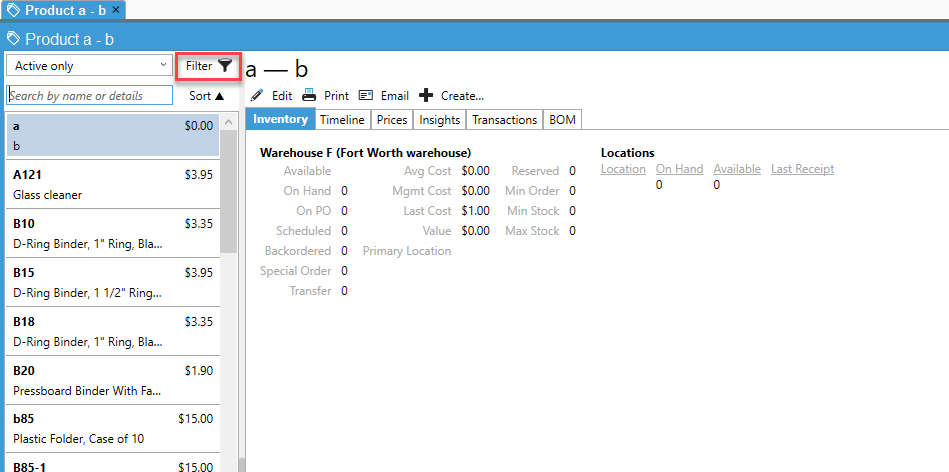 3. Now click the '+' next to 'Matches all' and begin creating your filter.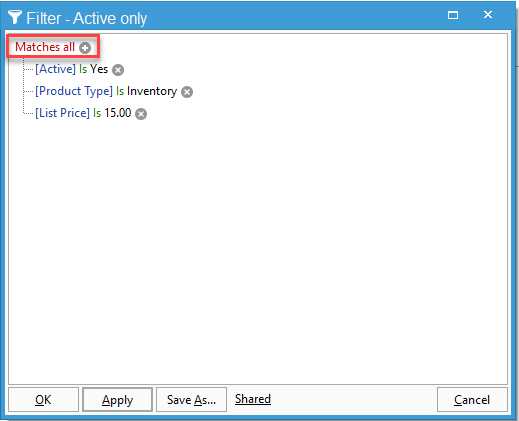 4. Click 'Apply' and then click 'OK'.