How do I filter the product look up by supplier?
Some steps on how to find a product based on its supplier.
(NOTE: This article needs updating before publishing. Migrating it to get it over, but please update the screenshots and steps as needed. )
The Acctivate Find Product window can be customized to filter the list to only include items that are available from the vendor on the Purchase Order.
This is a great feature to have when entering a Purchase Order for a vendor that supplies many items to your company.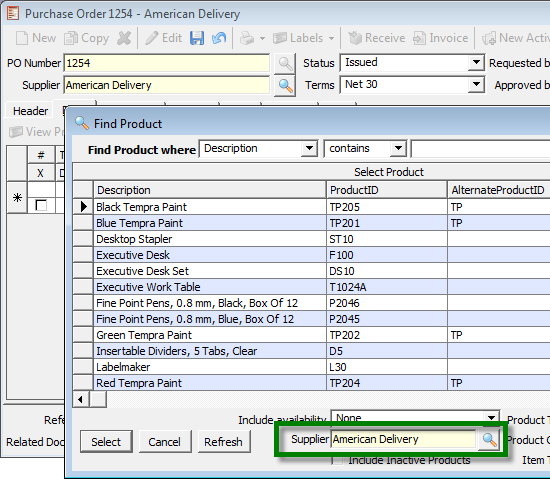 The Lookup Products by Supplier option exists in the Purchasing Options section of Configuration Management. This option can easily be changed, so you should try it out.
Check the option to filter the list for the Purchase Order Vendor
Un-check the option to include items from other vendors or with no vendor information