Can Acctivate Generate GS1-128 Labels?
We can! See this article for more information.
Acctivate can generate standard GS1-128 shipping labels often required by EDI Trading Partners. These labels were formerly know as UCC/EAN-128 labels, depending on your region.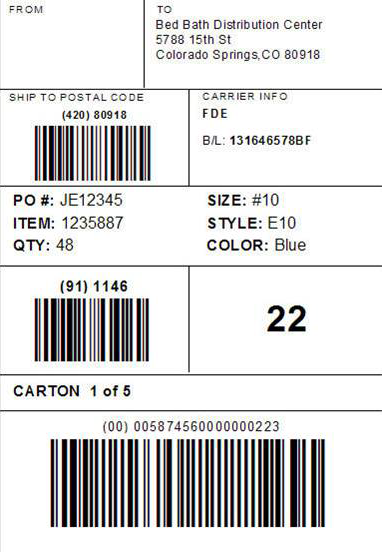 For the SSCC portion of the barcode, you'll need to be sure to setup the Document Numbers in Configuration Management properly. The Prefix needs to be 7 digits and the High number 999999999. The Acctivate database adds a digit to the beginning and end of the Package ID. When using the above report, the SSCC-18 will print properly with 18 digits causing the leading (00) to show up.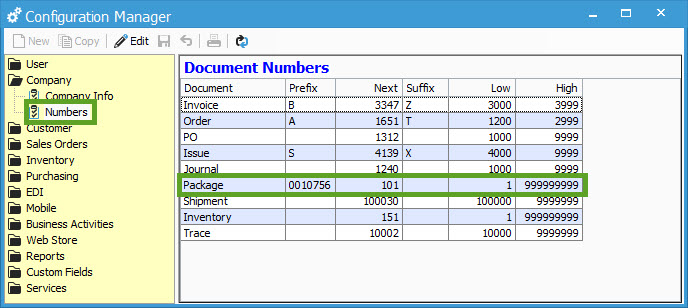 More information and an example of the GS1-128 label is available on the GS1 website. Also, see this help article regarding GS1 Barcodes, including information on the Serial Shipping Container Codes (SSCC-18) barcode.