How do I add a Popup Note for a customer that will show up when a sales order is entered for the customer?
Customer's Popup Notes are useful to let users know to perform a specific task for a customer when entering a sales order.
1. Open the Customer's window
2. Go to the Misc tab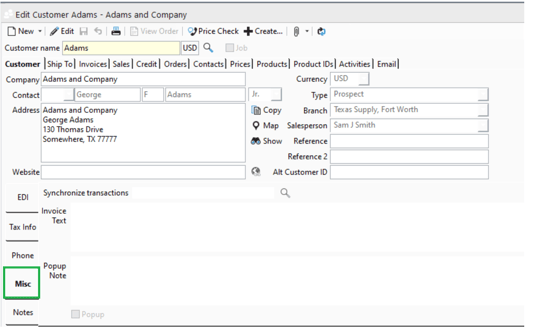 3. Enter Edit mode, type in the PopUp Note message and check the Popup checkbox.
You may enter as many characters as you need. Save your changes.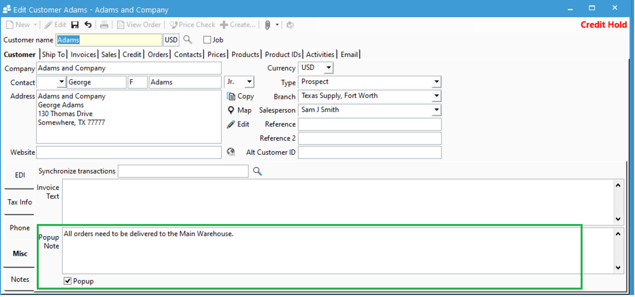 4. Open the sales order tab to create a new order. As soon as you select the customer that you created the Popup note on the sales order, the note will popup!!