When the contact information for your Vendor changes, it can lead to some confusion on how to carry this information over into Acctivate. Through modifying the Primary Contact in QuickBooks for this vendor, the change will be reflected in Acctivate.
By default, all vendors that you will use in Acctivate are managed and maintained in QuickBooks. Acctivate does not have an interface to allow vendor information to be modified, this must be done in QuickBooks. If you are looking to create a new vendor, please refer here.
Updating the Contact Information on Purchase Orders
In order for a new vendor contact to appear on the Purchase Order, you must first modify the Primary Contact for this vendor in QuickBooks.
You are able to make this modification in QuickBooks by going to Vendors > Vendor Center > Vendor to be modified and then selecting the Contacts tab.

From here, double-click the contact to open it and you can then modify the contact. You are going to want to set this as your Primary Contact if you intend for it to appear on Purchase Orders.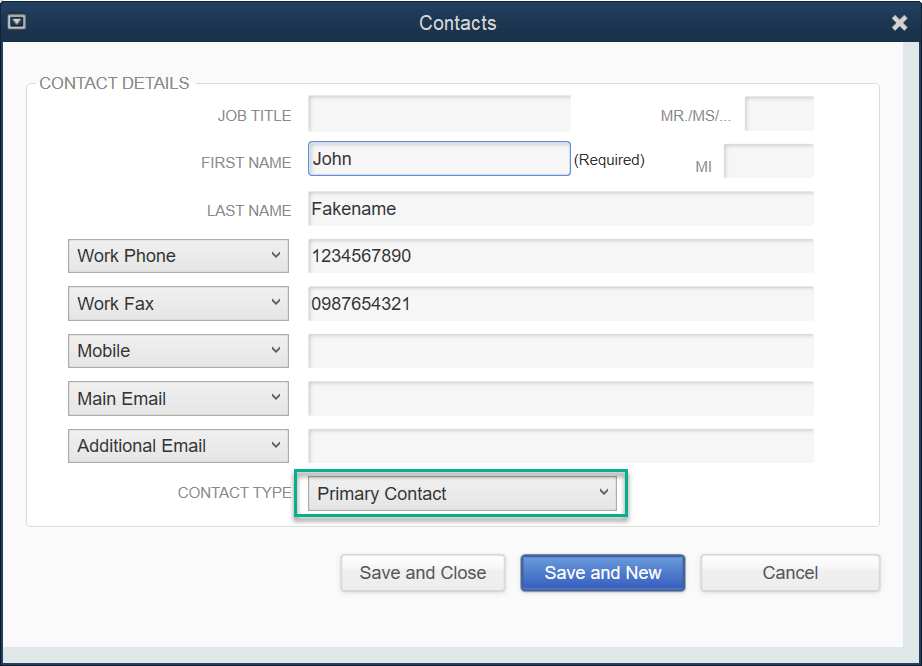 Once you have saved your updated vendor in QuickBooks, you must Synchronize with QuickBooks in order for this change to reflect in Acctivate. A list of all vendors/suppliers will be synced to Acctivate. From there, you can add the vendor to a Purchase Order and it will select the new primary contact.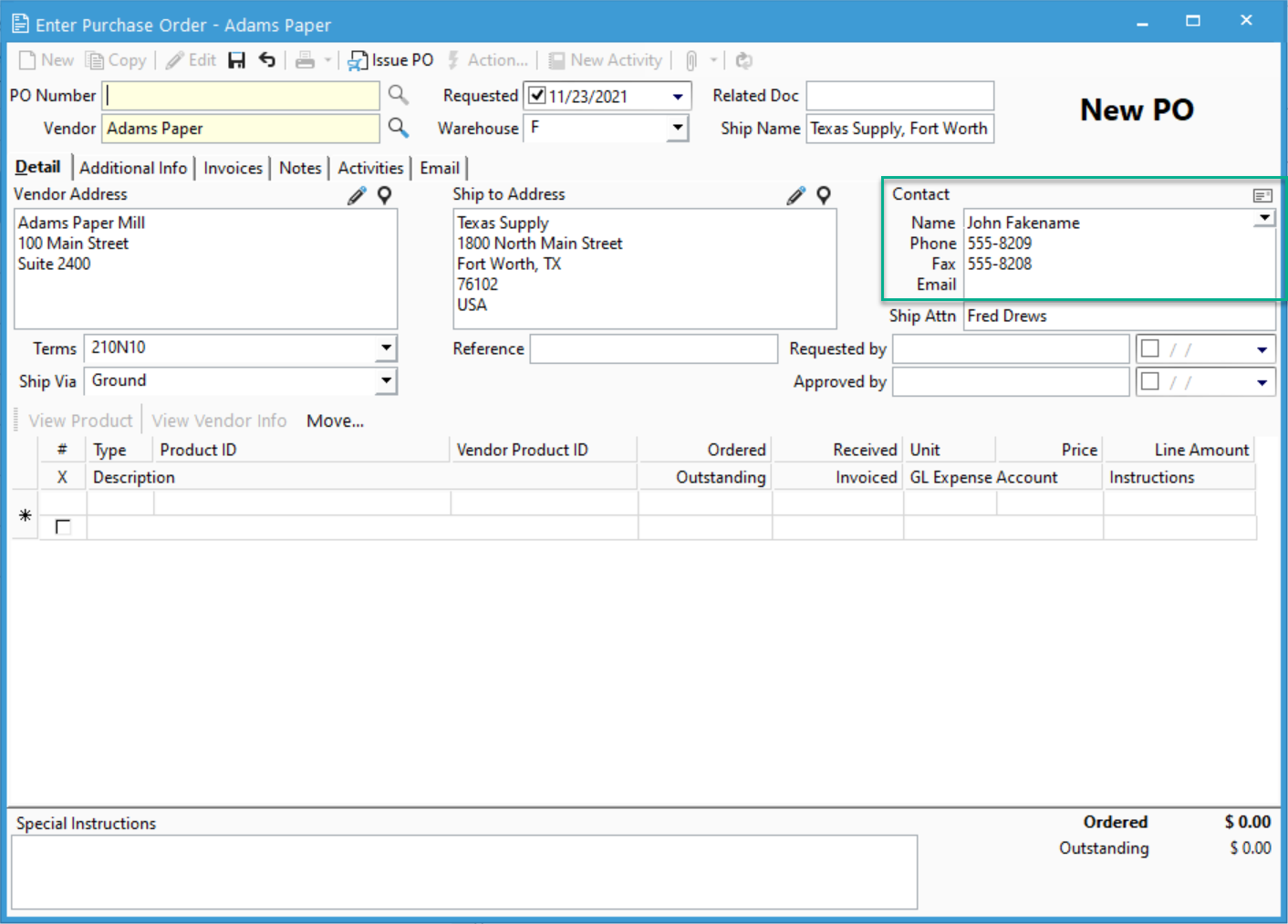 NOTE: You must set up your vendor list in QuickBooks prior to any product imports for new vendors. The Import Data (Products) function will fail if a vendor is referenced that has not been created in QuickBooks and synchronized to Acctivate yet.