Picklists (Advanced Picking)
Setting up Picklists on a Warehouse.
In order to create a Picklist for an order, the warehouse needs to be enabled for Picklists.
Before enabling Picklists, we recommend you consider a few tasks.
Note: For companies that are already using Multiple Location Control, enabling warehouses to use Picklists will need to be done manually.
In Configuration Manager > Sales Orders > Picking, a section exist to "Allow creation of Picklists for these warehouse" Select each warehouse to enable Picklists ON.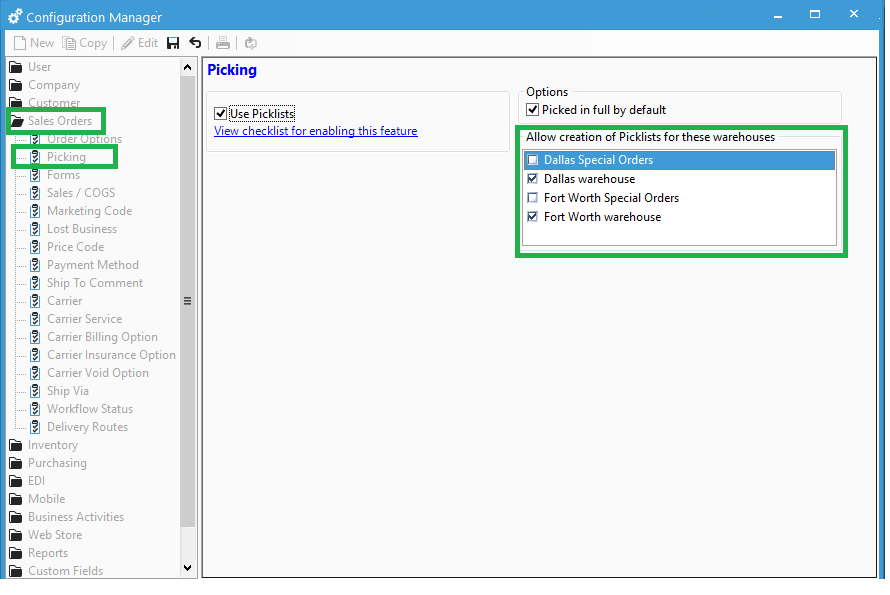 Once the warehouse is set to enable to create Picklists, at the top of the Sales Order the "Create Picklists" button will be displayed. This will allow you to create the Picklists directly from the Sales Order.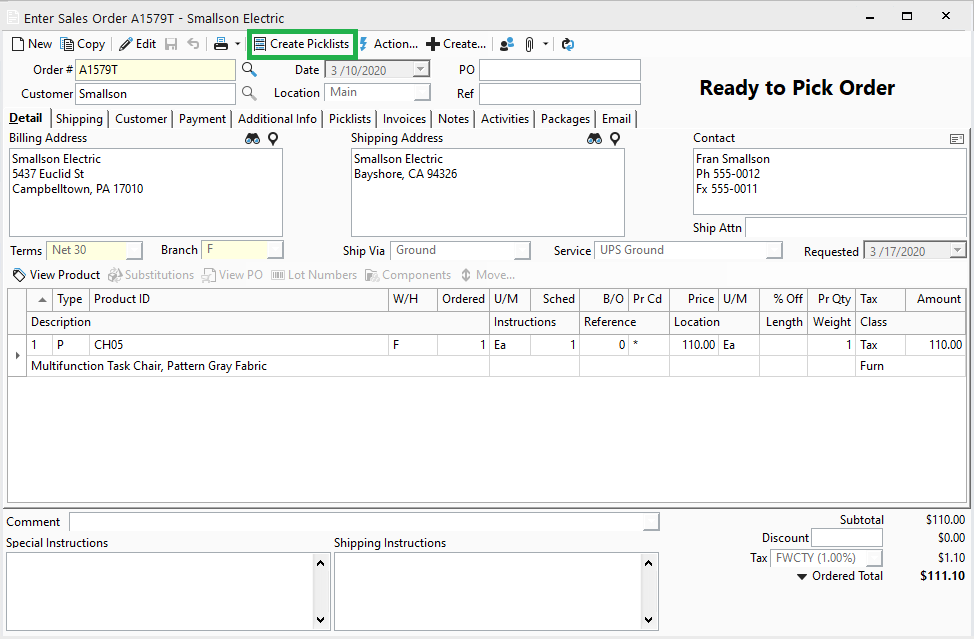 If you create a Sales Order and do not see the "Create Picklist" button at the top, you do not have Picklists enabled for the warehouse.
For more information about Picklists, check out our docs page.