Setting up Label Printers in Windows.
A guide on setting up label printers in Windows 7 and 10.
When using a label printer, the default printer settings may not communicate with Acctivate. There is an issue with Windows 7 with how it treats default printer settings in some programs. If you have your printer default setup on the label printer and Acctivate is not picking up those settings, here are the steps to troubleshoot the problem.
In Windows, open Control Panel, then go to Devices and Printers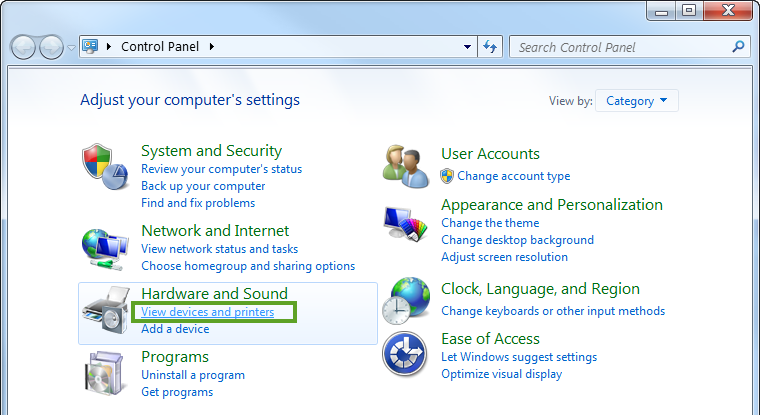 2. Right click the label printer, then select Printer Properties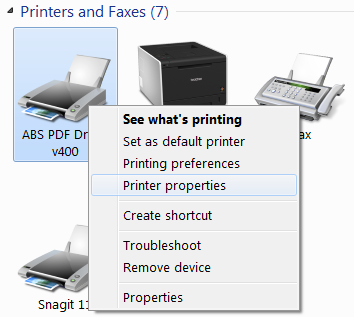 3. Click on the Advanced tab, then click Printing Defaults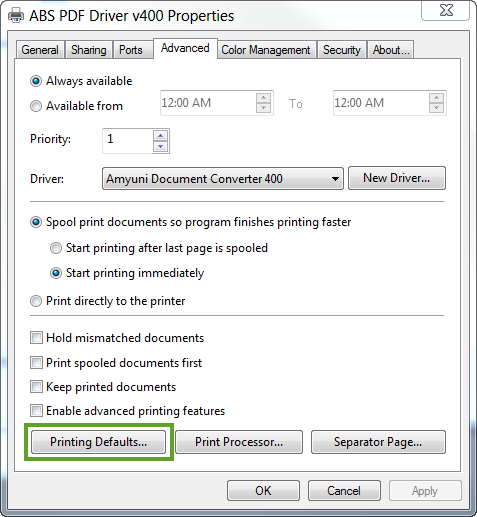 4. Set your default print settings and click Apply.
5. Click on the Printer Settings tab.
6. Check the box that reads "Always use driver settings" and click Apply.
This should fix the default printer settings when printing to the label printer.