What Firewall Exceptions do I need for Acctivate?
In order to work on the server, SQL server needs to be allowed through firewall. In order to work on workstations, the SQL server browser service needs to be allowed through firewall.
By default, the Windows Firewall service is enabled in most Windows operating systems. The firewall may block SQL Server access from workstations on your network. You may need to add exceptions to the Firewall on the Windows Server to allow SQL Server connections.
Follow the step-by-step instructions from this Microsoft KB article to add exceptions for SQL Server. Both the SQL Server and SQL Server Browser services need to be permitted through the Windows Firewall.
1. Open the Services management console (services.msc) on the computer running Microsoft SQL Server from the Start Menu.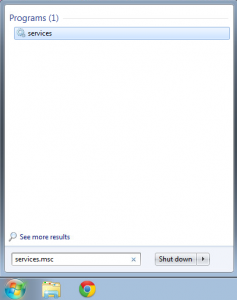 2. In the Services window, scroll down through the list of services and right click SQL Server (ACCTIVATE), then click Properties.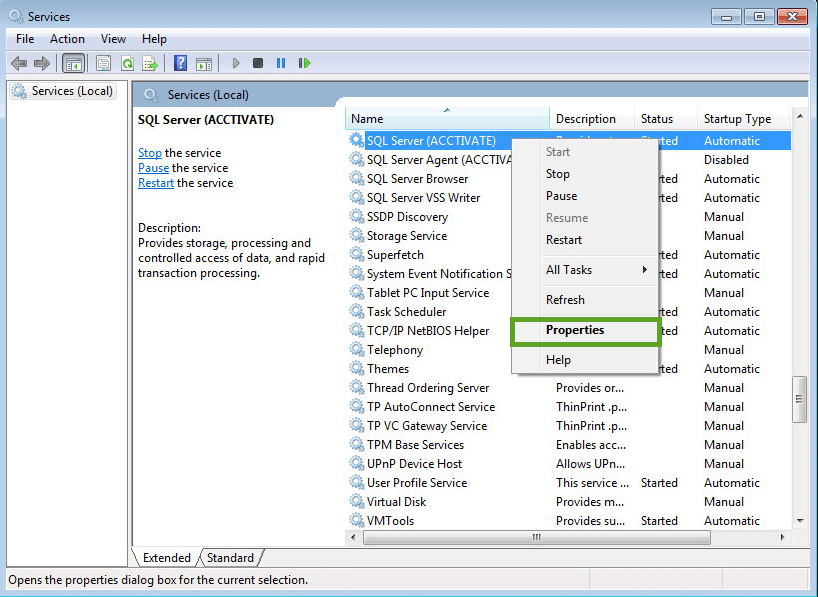 3. Highlight and copy the Path to executable (e.g. "C:\Program Files\ACCTivate\Database\…\sqlservr.exe") and click Cancel.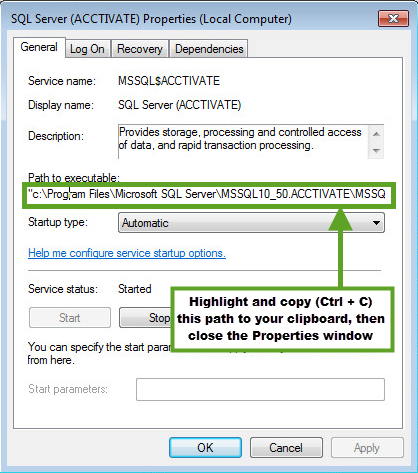 4. Enter "Allow a program through Windows Firewall" into the Start Menu search field. In the new window, click "Allow another program…" and paste the executable path into the Path field, then click "Add".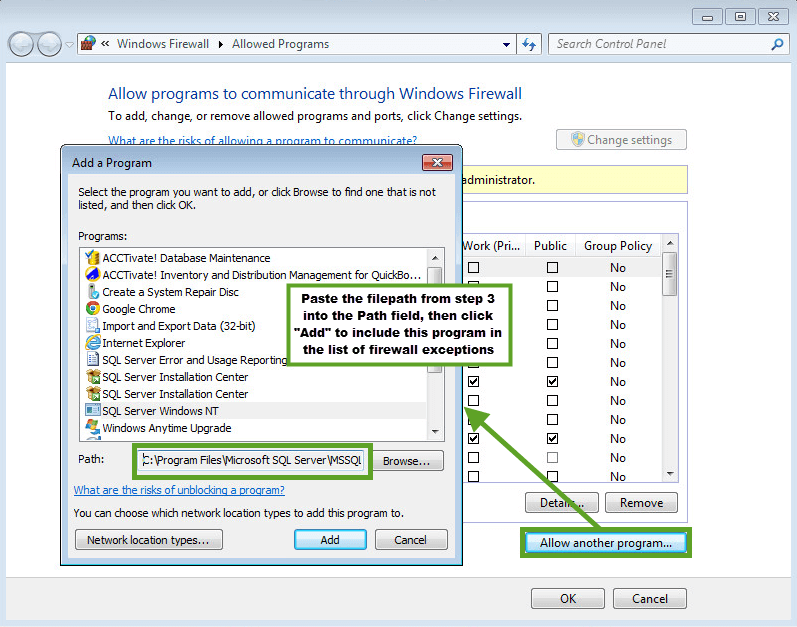 5. Repeat steps 2-4 to add an exception for the SQL Server Browser (sqlbrowser.exe).
NOTE: The SQL Server Browser Service always listens on UDP 1434. The ACCTIVATE SQL Server instance dynamically selects an available TCP port. Microsoft has posted a KB article that explains how to configure a static TCP port.