Why is http://ServerName/ACCTHandheld defaulting to a Bing Search?
Navigating to http://Servername/accthandheld on Mobile goes to Bing.com
There are times when entering in http://ServerName/ACCTHandheld in Internet Explorer to install Acctivate Mobile MWS will default to a Bing search, rather than navigate to the Web Server page. If this occurs on your device, try the following methods:
Go to File -> Internet Explorer


Once Internet Explorer is up, go to Menu on the bottom right -> tools -> options



Click on Home Page


Set the home page to "Custom Page" and leave blank. This will auto fill in "About:blank"


Now on the mobile device, use the IP Address of the server where the Acctivate mobile is installed. So instead of SERVERNAME/ACCThandheld, it will look like 111.111.111.1111/ACCThandheld (where 111.111.111.1111 represents your server's IP address)
If the mobile device still redirects to Bing, it's possible the firewall settings for "World Wide Web" services is being blocked. To allow "World Wide Web" through the firewall, go to Start -> All Programs -> Control Panel -> System and Security -> Choose "Allow a program through Windows Firewall". Go down to "World Wide Web Services" and check the "Domain" column. You can enable "Home/network" if needed.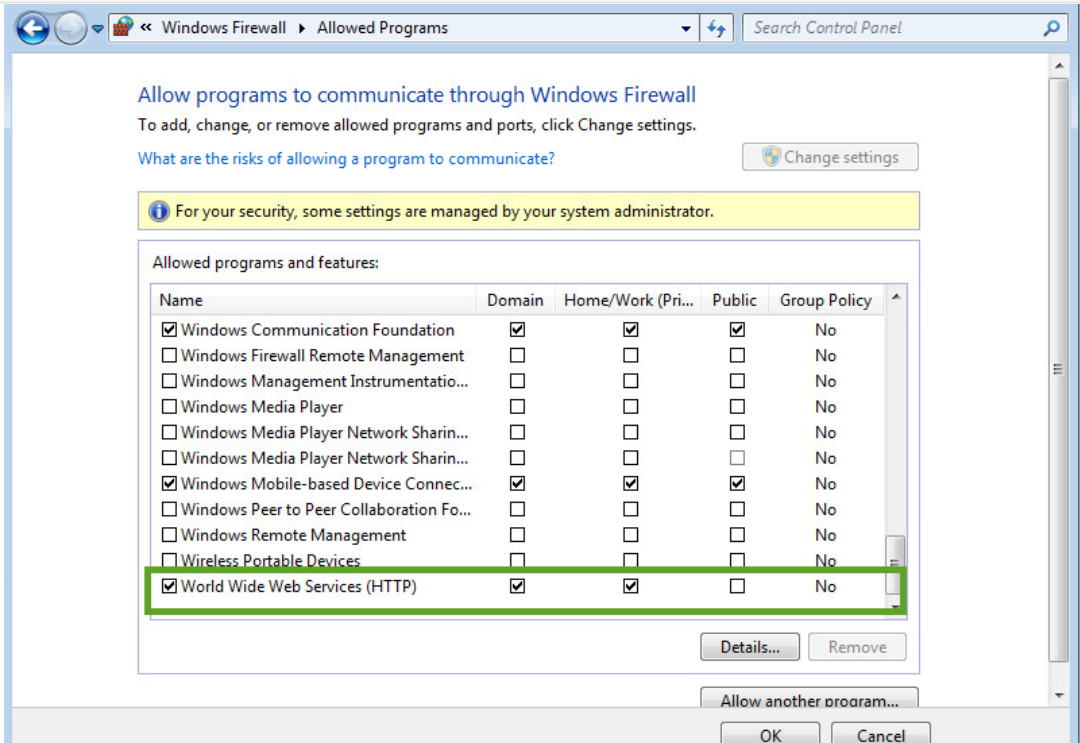 After enabling clicking OK, go back to the mobile device and attempt to browse to xxx.xxx.x.x/accthandheld again.