Resolving the "Invalid Reference To QuickBooks Item ... In The Invoice Line" when I Sync?
Each Product in Acctivate should have a Product Class. All detail lines on orders must include Product Class.
This sync error below may appear whenever trying to sync with Quickbooks.
There is an invalid reference to QuickBooks Item "" in the Invoice line. may appear when syncing with Quickbooks
Check the product class values for that invoice mentioned. It's possible either the product class was not assigned or was somehow was removed. An invoice number will be provided along with message. In which case, you can check the order detail lines and ensure they are all filled in with an existing value. If a product class is missing or incorrect, the user will need to void the invoice, re-add the product for that line or correct the product class by clicking the drop down and choosing from the list of options.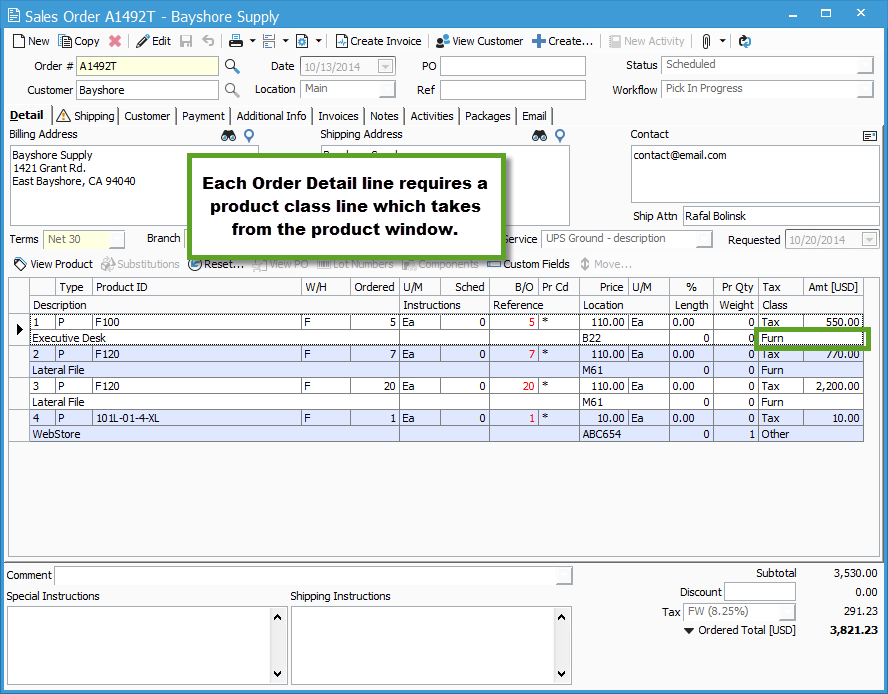 Once the product class has been changed and updated, the user should be able to reinvoice the order and sync with Quickbooks.