How do I choose Kit Components for a Sales Order?
Choosing Kit Components on a Sales Order
When adding a Kit product to a Sales Order, the button to view the components and make changes becomes available. This applies to both Standard Kits and Custom Kits.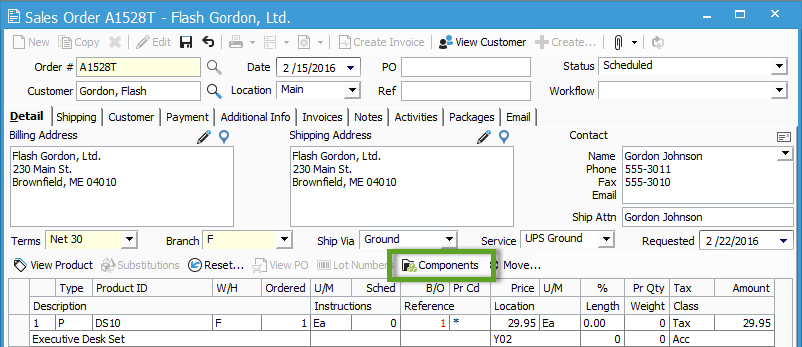 If you select this button, you are then able to view the components of the Kit. You may wish to change the location that your components are pulled from in your warehouse or add a reference or instructions that can then be used by those pulling the components in the warehouse. Those changes can be made in this popup window. If you are viewing the components of a Custom Kit, this is where you may choose to take out or include other products.
The Components window also shows how many of the product are Available in that warehouse, how many are on Order, and how many are Backordered.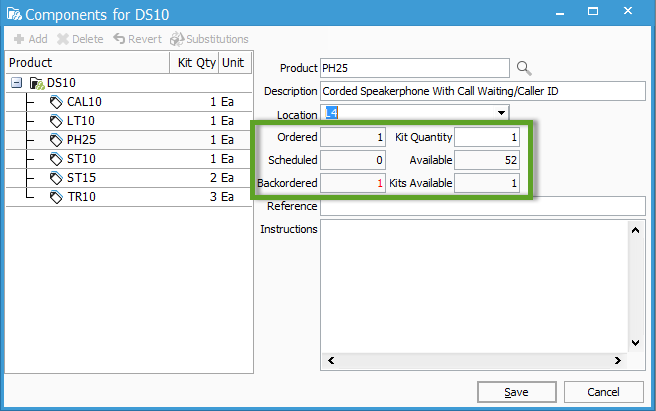 If you wish to change the Location that a component is to be pulled from, simply select the Product ID on the left side of the Components window and then choose a different stock Location.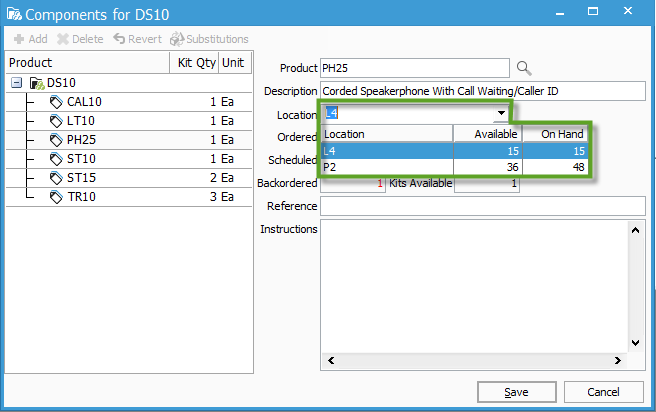 If the Components of your Kit are Lot/Serial numbered, you will choose the Lots to use in this window as well.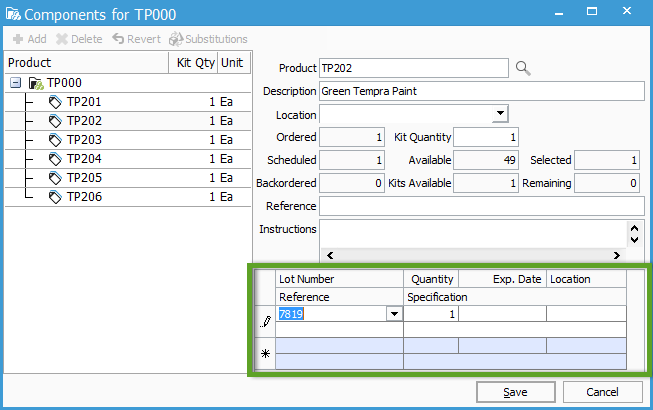 With Custom Kits, you can add new components by clicking on the kit item and selecting the Add button.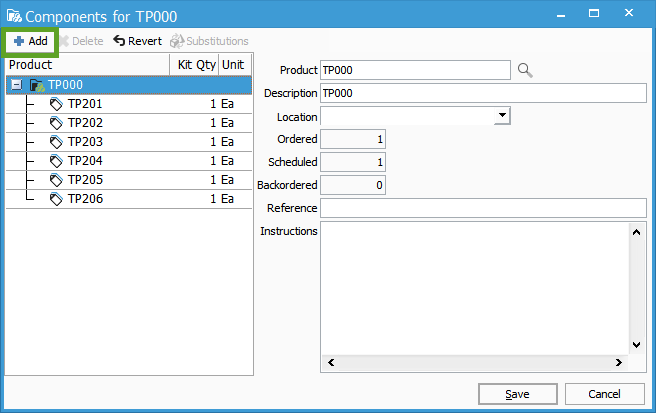 If your custom kits has components that are marked as Variable on the components tab of the product window, then they can be removed or the quantities can be modified. To remove the component completely, click on the component and click Delete. If the you need to modify the quantity, change the Kit Quantity value.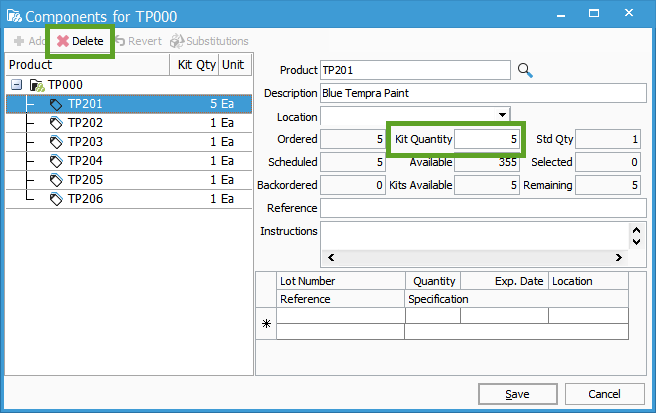 After making your changes to the components of the Kit, simply hit save and close the window.