Adding Time to a Service Billing Activity.
The Service billing feature allows you to add time to service billing Activities. Check out this article for a link to our training guide on adding time to a Business Activity.
The Service Billing feature is a plug-in extension to the Business Activity Management module and it allows users to track and bill for time and materials on service calls that are tracked in Acctivate.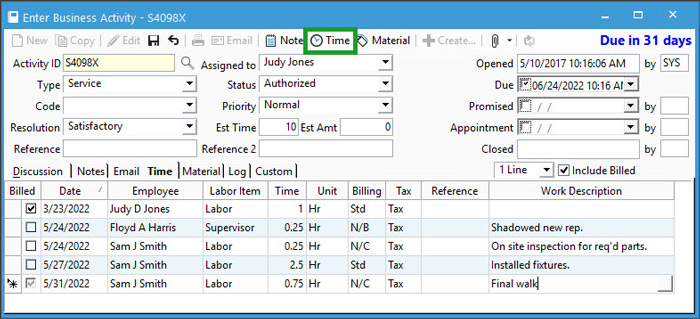 For adding Time to a service billing activity, check out this short guide from our training page.