Go to Inventory > Void Inventory Session. Find the correct session number and click Void.
Users are able to void posted inventory sessions. This means that any posted Adjustment, Assembly, Balance Adjustment, Count, Issue, Landed Cost, Receipt or Transfer session can be voided. Voiding the session will re-calculate Cost for products from the posting date of the transaction, so that it's as though it never happened in Acctivate, and it will update any posted Journal so that the correct amounts are synced to QuickBooks. This article will cover the process of voiding a posted inventory session.
First, it's important to consider voiding posted inventory transactions as an administrative tool. Once a transaction is voided, it is not possible to re-post the transaction. A user would need to re-create a new session from scratch to undo a void. As this is a powerful action, a specific user permission has been added to allow or not allow a user to void a posted inventory session. This permission is found in Configuration Manager > User > User Information > then select the desired user and expand Inventory, notice the Void Inventory Transactions permission. This option can either be set to Yes or No.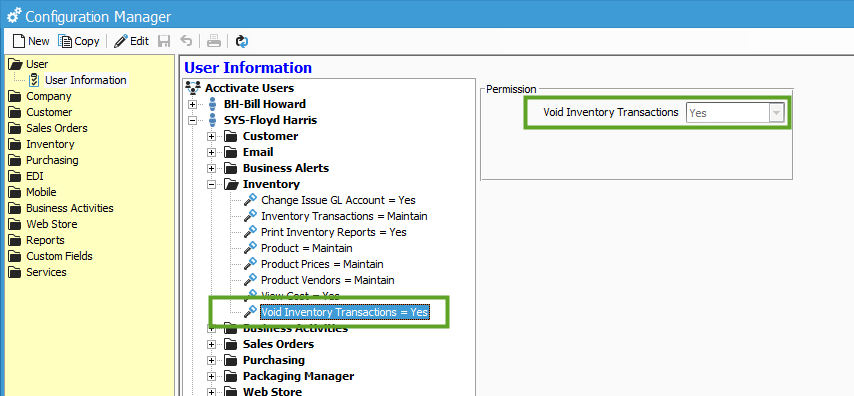 A user with adequate permissions to void a posted inventory session can do so by clicking Inventory (at the top of Acctivate) > Void Inventory Session.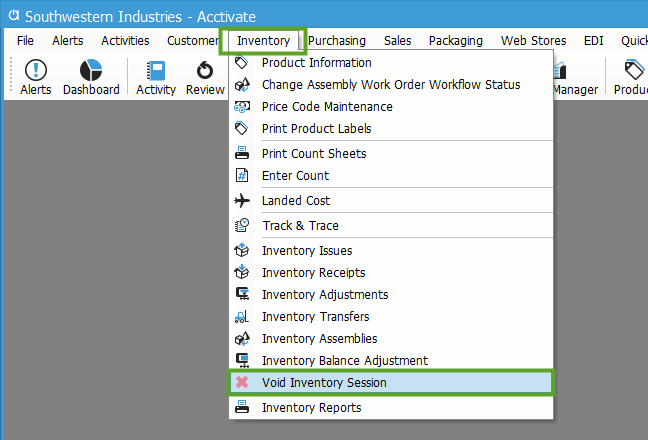 This will open the Void Inventory Session window. Users will have the option to either enter the session number manually, then hit the Tab key on their keyboard, or to search for the session.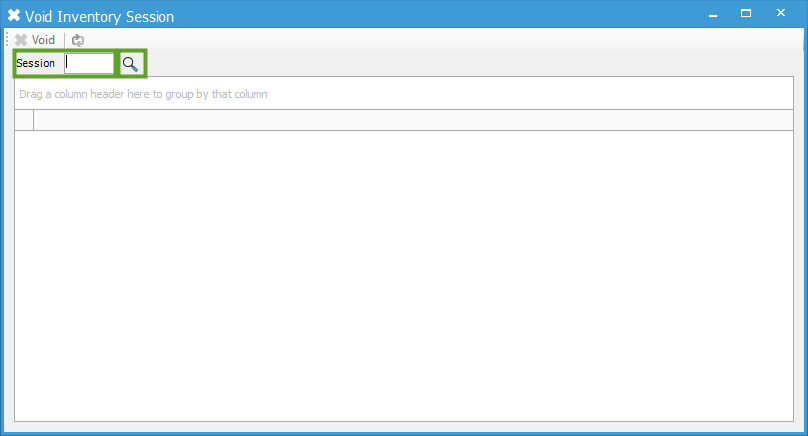 If the user elects to search for the session, click the search icon (magnifying glass) to open the Choose Inventory Transaction window. Here, a search criteria can be set to search by Session Number, PO Number, Transaction Date etc.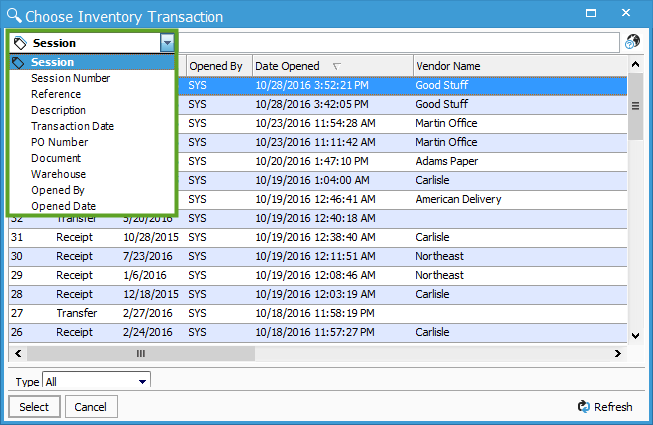 The user can also define the Type if inventory session to be included in the search.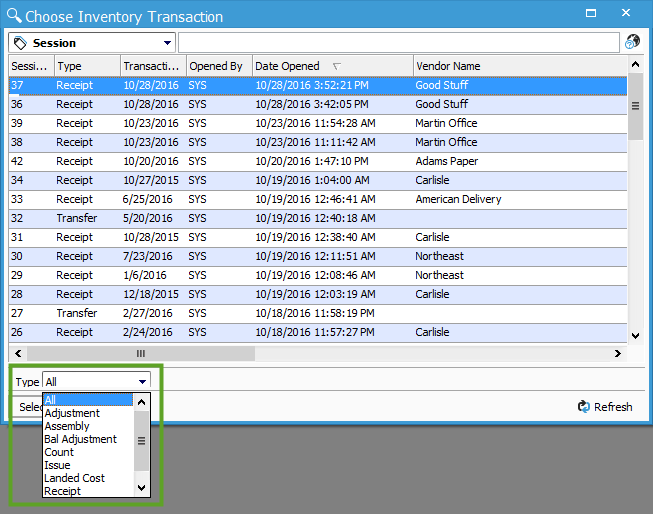 Once the desired session is selected, The Void Inventory Session window will show a preview of the posted transaction(s) for review before voiding. It's important to note that an entire Session will be voided, not just a specific transaction within the posted session. Just as all transactions within a session post at once, all transactions within a session will be voided at once. After reviewing the session, click Void at the top left corner to void the selected session. A pop-up window will ask "Are you sure you want to void inventory session <session number>?" Click Yes to void the session.