How Do I Print Sales Order From Mobile Order Entry?
Mobile Order Entry (Mobile Order Showroom) gives users the ability to create an order on the fly directly from your mobile device. When the Order is submitted it can also be automatically printed.
There are a two simple options that come along with this functionality. These options can be found under File> Configuration Manager > Mobile > Order Showroom. You can choose to automatically print off the report. To which printer the report will print to is dependent on the printer options for the report defined under the IIS options. More information about setting up printers for mobile reports can be found here.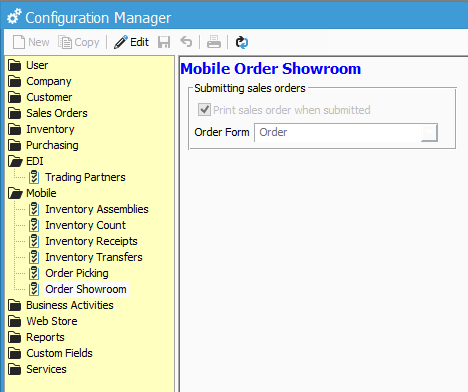 Note that the form option also correlates to the form that is setup on the IIS mobile printer assignments page.