Using Sales Order Manager to create assembly sessions in batches.
Users have the ability to batch create Assembly Build sessions from the Sales Order Manager when Sales Orders have assembly products that are Backordered.
In the screenshot below, we can see the Order Manager window on the Backordered button. This shows all Sales Orders which have products with some Backordered quantities. No need to look through each Order to find which have Backordered Assembly products, simply click the check box to select all orders, then click Action > Create Assemblies. Acctivate will do the work to find which orders have Backordered Assembly products and will create a unique Assembly Build session for each required product.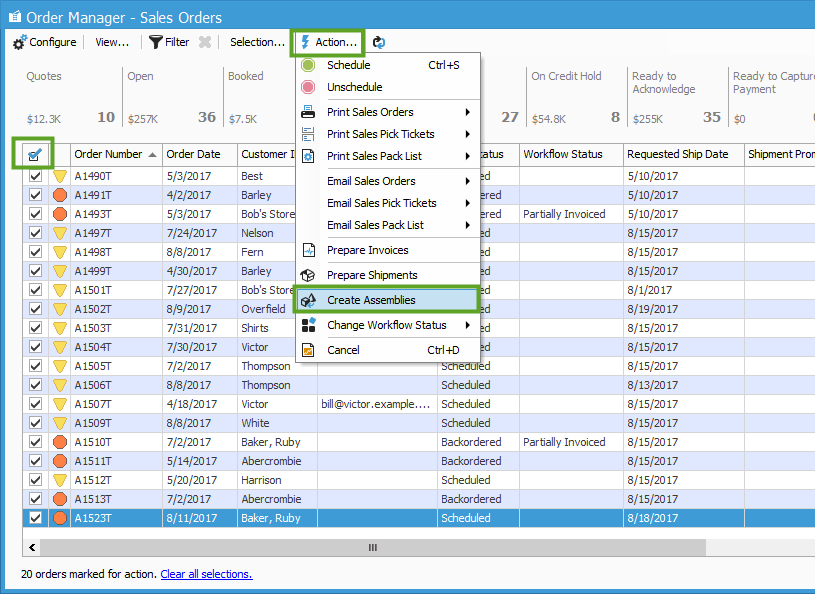 Once you select to create the Assemblies, Acctivate will show how many Assembly Build transactions were created, as well as what session numbers were created.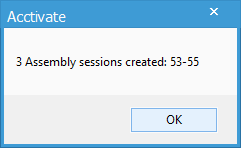 In the Inventory Assemblies window, the drop down will show open Assembly Sessions. As these Assembly Build sessions were created from Order Manager, the drop down will also show which order is related to each Assembly Build session.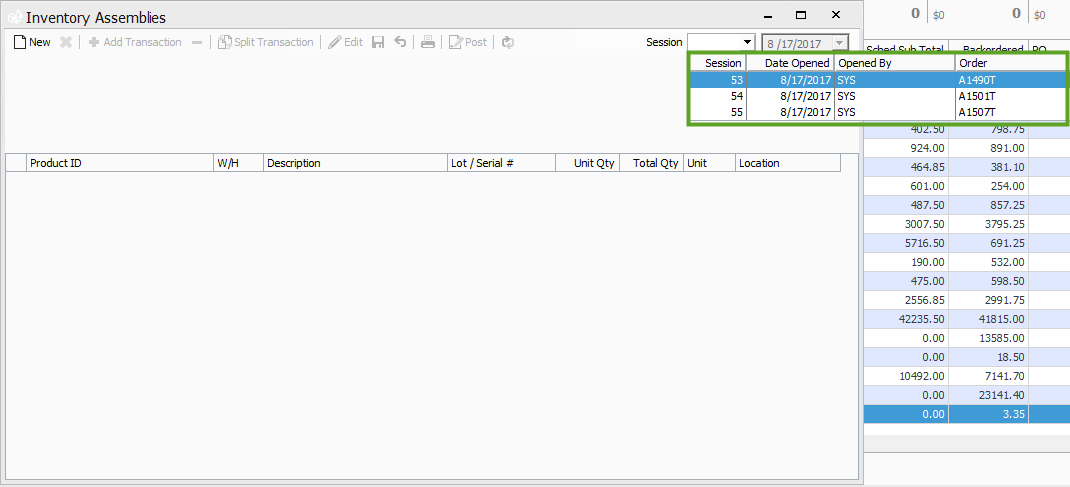 In the last screenshot, we could see that session 53 was created for Order A1490T, which was the first order listed in the first screenshot. In this next screenshot, we can see Assembly Build session 53 which will build 20 of product T1024A in warehouse F. The View Order button will pull up the related Sales Order. Looking at A1490T, we can see that T1024A has a Backordered quantity of 20.