How do I link a customer or job to a business activity?
Acctivate can facilitate your business processes by linking a Customer (or Job) to a Business Activity. This is useful for managing service requests, RMA's and many other tasks for customers.
Note: These instructions can also be used to attach Customer Locations, Sales Quotes, Sales/Service Orders, Credit Memos, Products, Lot/Serial Numbers, Inventory Transactions, Vendors, Purchase Orders, Contacts, other Business Activities, and Custom options.
Open a new or existing Business Activity
Click Add in the Related Items section, then select Add Customer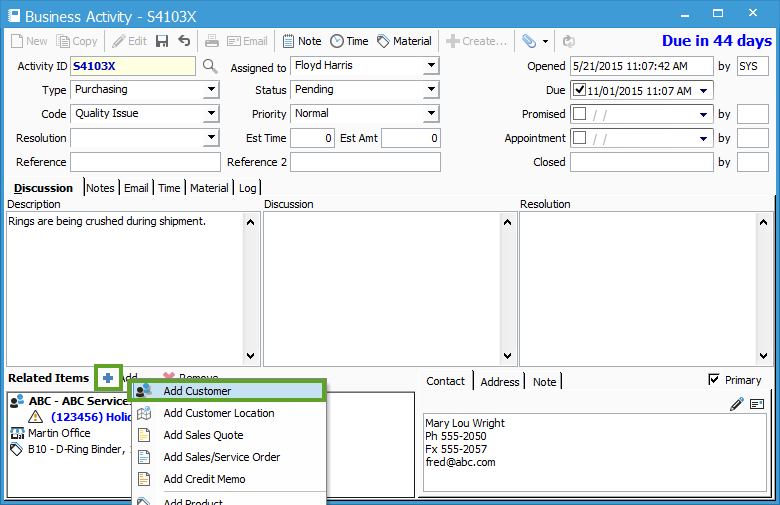 3. Change the Find Customer where option to one of the following: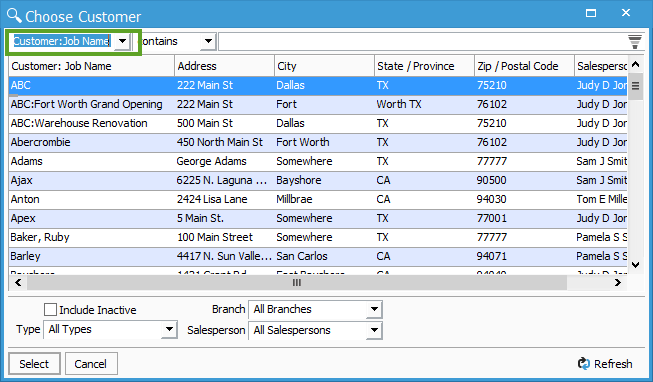 Customer:Job to search by the Full Customer:Job name
Customer Name to search only the Customer name (no Jobs)
Job Name to search the Job Name only (no Customer Name)
4. Select the Customer or Job you would like to link to the Business Activity
The Customer(or Job) will now show in the Related Items section of the Business Activity. The Contact and Address Information from that customer or job will be available in the tabs that appear on the right.

The Business Activities related to the Customer will also be found in the Customer window under the Activities tab.