Managing company information.
This article explains how to manage company information through configuration manager.
The Company Information option in the Configuration Manager allows basic information about your company to be managed by any user given permission by the system administrator.
Managing company information:
Select File Menu > Configuration Management to open the Configuration Manager.
Select the Company folder > Company Information.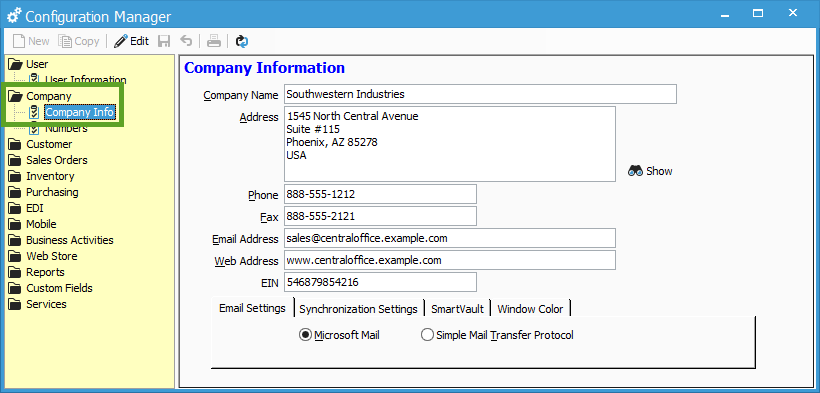 Click the Edit button to edit your company information.
Click the Save button to save any changes made.