Create and Modify Salesperson List
The Salesperson list is maintained in QuickBooks. If a change is needed to be made to the Sales Rep list (adding a new salesperson or modifying an existing one), users must make this change in QuickBooks and then run a Synchronization with Acctivate. When the sync completes successfully, changes to the Salesperson list will be applied in Acctivate.
QuickBooks Desktop uses Sales Rep List. QuickBooks Online uses Employee lists.
QuickBooks Desktop
Manage the Salesperson list under Lists > Customers & Vendors Profile Lists > Sales Rep List.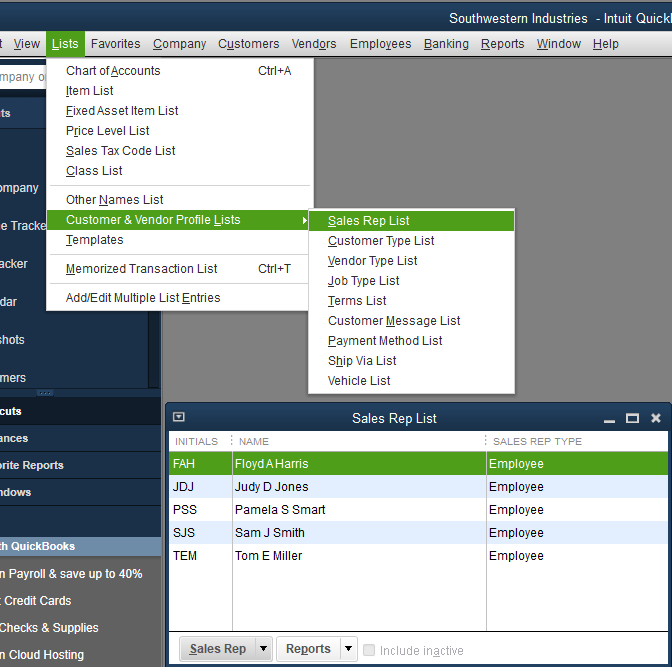 QuickBooks Online
Manage the Salesperson list under Payroll > Employees. QuickBooks Online does not support Salespeople. Instead, utilize the Employee list to use as salespersons in Acctivate.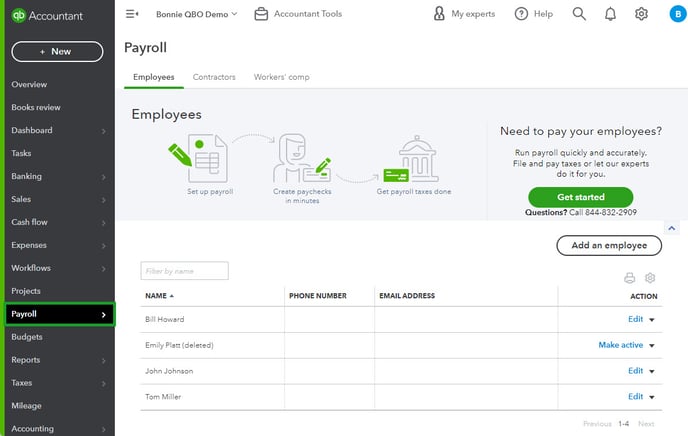 After running the sync, you can assign that salesperson to a user account in Acctivate under File > configuration manager > Users > User information > Click EDIT at the top left and assign the salesperson to the user.