Create and Modify Salesperson List
The Salesperson list is maintained in QuickBooks. If a change is needed to be made to the Sales Rep list (adding a new salesperson or modifying an existing one), users must make this change in QuickBooks and then run a Synchronization with Acctivate. When the sync completes successfully, changes to the Salesperson list will be applied in Acctivate.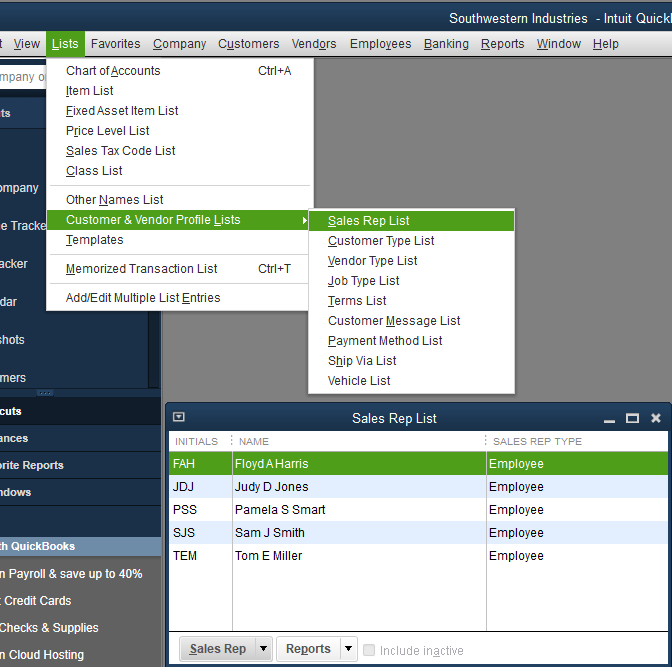 After the sync is ran, you can assign that salesperson to a user account in Acctivate under File > configuration manager > Users > User information > Click EDIT at the top left and assign the salesperson to the user.