Managing Ship Via and Carrier Service on a Sales Order
In the Sales Order window, we have combined the Carrier and Service fields into a new Service field. Rather than having to select both the Carrier and Service on the order, you'll now see a list of the Carrier Services based on the the Ship Via specified.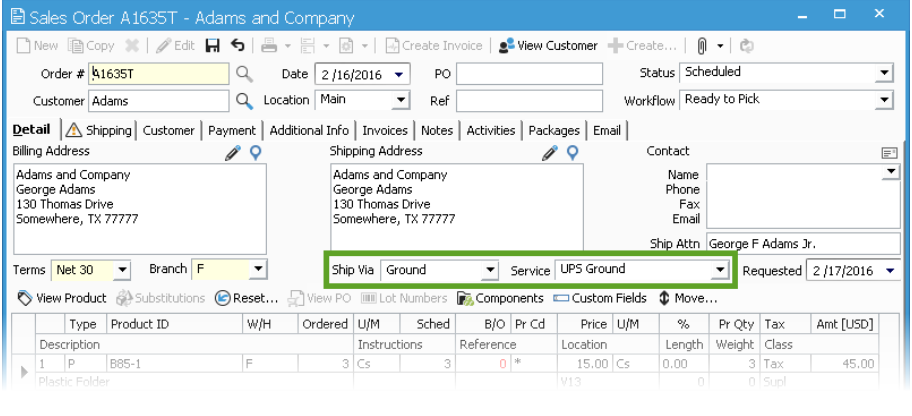 When selecting the shipping method of a Sales Order, you first select the Ship Via field. The Ship Via field is for the method of shipment and can be used as a shortcut to the Carrier Service when a default Service is set. This should be a generic type of shipping such as Ground, Express, Customer Pickup, etc. The drop down menu will include those methods that you set up in Configuration Manager.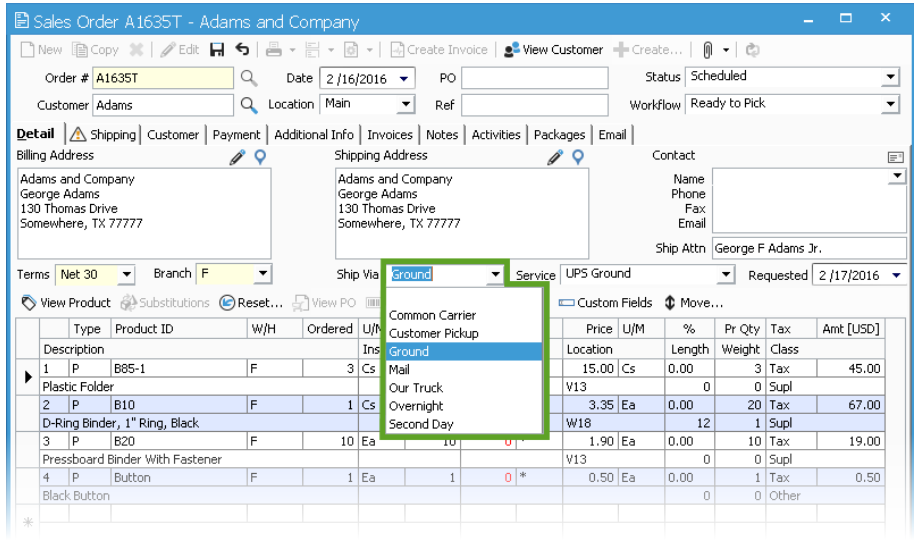 To set up the Ship Via options in Configuration Manager, you'll look under Sales Order > Ship Via. The Ship Via and Carrier Types are not linked to a specific carrier or service unless you select a default carrier and default carrier service for that Ship Via. The default carrier service can be manually overridden in the Sales Order window by selecting a different service from the drop down menu.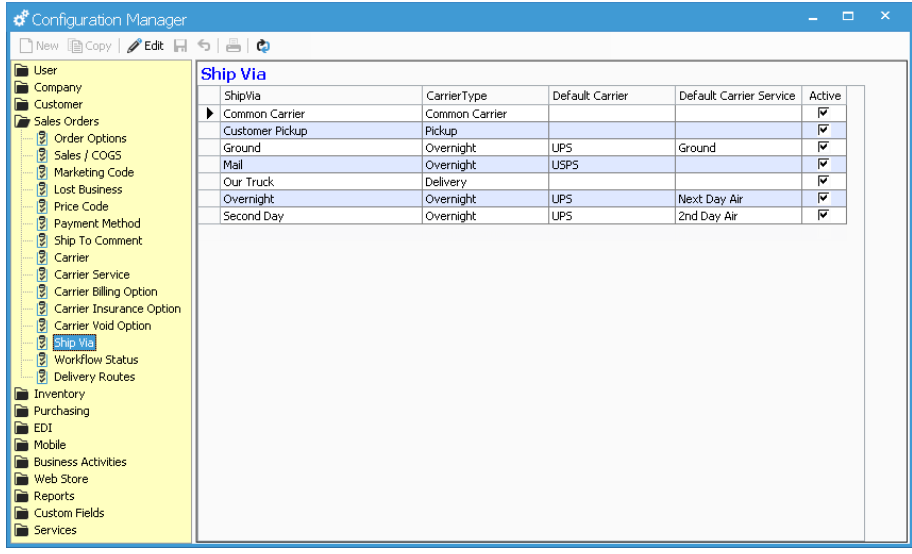 After selecting the Ship Via, you'll select the Service. The service drop down shows a combination of the Carrier and Carrier Service Description setup in Configuration Management. These are setup in Configuration Management > Sales Orders > Carrier Service. The Service list you see on the Sales Order is based on the Carrier Type specification assigned to the Ship Via selected.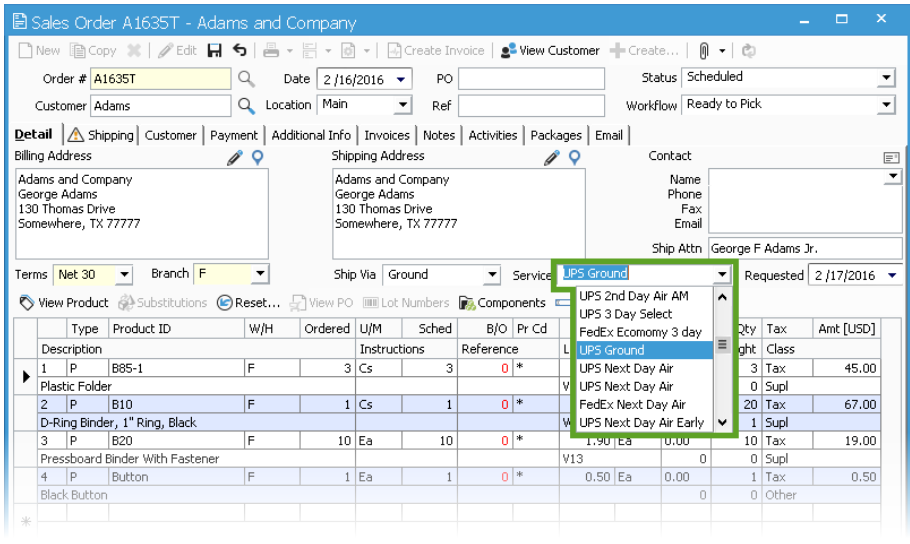 The Carrier is the actual company that will be doing the shipping for you. The Service is specific to each carrier and each carrier may have more than one service, as shown below.