How do I edit or add terms codes to Acctivate?
These need to be added in QuickBooks, but check this guide for specifics on where.
Terms codes can be created and modified in QuickBooks and are not maintained in Acctivate. The terms code list is located in QuickBooks under Lists -> Customer and Vendor Profile Lists -> Terms List menu.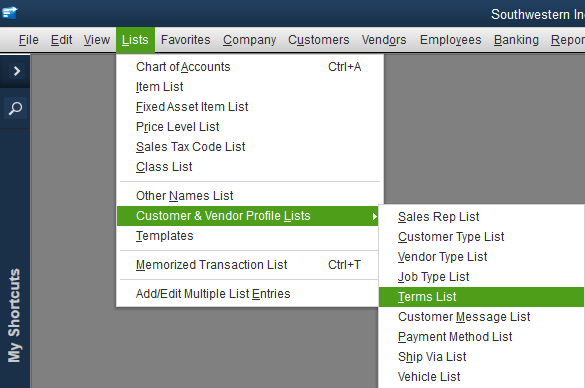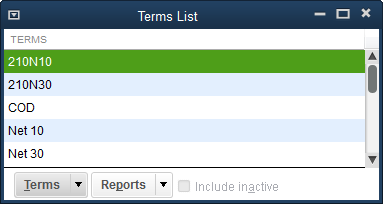 Once a change has been made in QuickBooks, you will need to run a synchronization with QuickBooks to push the changes to Acctivate. If the changes do not show in Acctivate following the sync, try restarting Acctivate and the terms should be updated.