Why do I receive a message when marking a location inactive in configuration manager?
Users may receive a message when trying to deactivate warehouse locations in Configuration Manager if you currently have products stocked in those locations.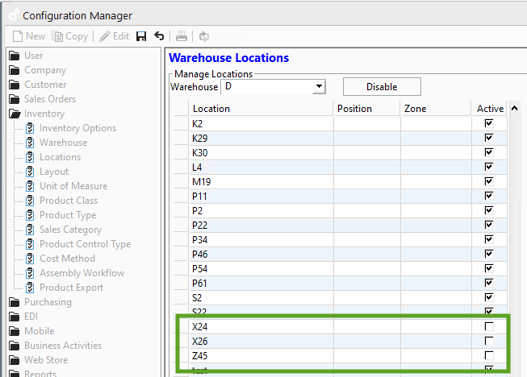 You may receive a message similar to this: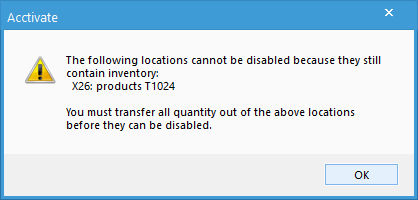 The following locations cannot be disabled because they still contain inventory:
X26: products T1024

You must transfer all quantity out of the above locations before they can be disabled.
The message mentions transferring those products from the specific locations you are deactivating. Once the products are no longer stocked in these warehouse locations you will be able to deactivate the locations.