See the article below for recommended models and provides for mobile warehouse devices.
Acctivate Mobile Warehouse Management System, or Acctivate Mobile WMS, was developed for rugged handheld computers running Windows Mobile or Android.
Not sure if you should use Android or Windows mobile devices? Check out our article comparing each, here.
There are a variety of devices available from numerous manufacturers, but we have focused our development and testing on devices from the following leading manufacturers:


Table of Contents
Mobile Vendors
Acctivate Mobile WMS can be installed on most of the "Professional" series from these manufacturers, running Windows Mobile® 6.5 Professional. Be sure to also read through our system requirements before purchasing any equipment.
Texas Barcode Systems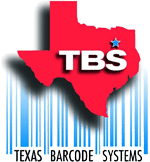 We have partnered with Texas Barcode Systems (TBS) to provide setup and support for mobile devices.
TBS is a leading provider of mobile devices, printers, and network equipment for small-to-medium-sized companies looking for advanced warehouse automation.
We strongly recommend that you contact TBS to ensure a successful implementation of Acctivate Mobile WMS. We have worked with them for 10 years and they have implemented Acctivate Mobile for hundreds of our mutual clients.
Please call Texas Barcode Systems at (972) 267-7900 to discuss your needs with their team or you can read more at texasbarcode.com.
Barcode Arena

Another great option for purchasing certified devices for Acctivate Mobile WMS is Barcode Arena. They are a supplier of new and refurbished Zebra/Symbol devices that have been tested and delivered to numerous Acctivate clients. Their devices are priced very aggressively and you can purchase them online and have them shipped very quickly to your office location. You can view and purchase Acctivate certified devices here.
Advanced Technology Advisory Services

As a trusted advisor, Advanced Technology Advisory Services (ATAS) deliver expert consulting and support services for the use of mobile devices and barcoding within a business. More than just hardware vendors, ATAS obtains a true understanding of a business's workflow and advises clients on the improvements to increase operational efficiencies that will drive ROI. Based on the needs and goals at hand for each unique client, ATAS will recommend and sell the right device.
As an added bonus, they also offer custom accessories to boost productivity in the most unlikely areas. Their custom sunshades for vehicle-mounted computers eliminate impairments caused by sun or rain on forklifts or other vehicles, and their holsters for handheld computers & scanners are handy for workers on the move and provide added device protection — all of which can be branded with the client's logo.
For more information contact John Bazzone:
www.atasinc.com
727-424-5780
jbazzone@atasinc.com
Supported Barcode Scanners
It is recommended to purchase an Android or Windows Mobile device that has a supported barcode scanner. It may be possible to use the "keyboard wedge" mode on a device from another manufacturer, but it is a sub-standard experience. For example, it will only allow you to scan a barcode when the cursor is placed into a text input field where the on-screen keyboard would be displayed.
Acctivate Mobile WMS communicates directly with the barcode scanner on devices from the list below. This allows us to capture and process barcode scans regardless of where the cursor is located. For example, we can tell when a new product UPC barcode is scanned, even if your cursor is on the lot or serial number entry field.
Supported Android Mobile Devices:
Acctivate Mobile can run on Android devices running KitKat (4.4) or higher. Zebra or Honeywell devices with built-in scanners are required for barcode scanning.
Zebra models supporting the Zebra SDK for Android are supported. Below is a list of models tested by our team or have received good feedback from our customers:

TC51
TC52
TC70x
TC72
TC75

Honeywell models supporting the Mobility SDK for Android are supported. Below is the list of models tested by our team.
Note: Honeywell Android devices are supported starting in Acctivate version 11.3
Supported Windows Mobile Devices
The following Windows Mobile devices have been tested by our team or received good feedback from customers.
Intermec (Honeywell) CK3X
Symbol (Zebra) MC55A
Intermec CN3 series
Janam XG100 (supported, but not recommended)
Janam XG105 (supported, but not recommended)
Socket SoMo 650 HS
Symbol MC9xxx series
Symbol MC70
Symbol MC65A
If SSL is required for your server or by your server host, please note that Windows Mobile 6.5 and earlier may not support SHA256 Encryption. For further details, check this article.
For more information about Acctivate WMS, check out our docs page.