How to reset prices on an order.
Some info on the "Reset Prices" function for individual orders or in bulk via Order Manager.
Frequent price changes in Acctivate don't have to be a hassle. You can simply reset prices by going in the Sales Order or Sales Quote window, then in 'Edit' mode you can navigate to 'Action..' then 'Reset Prices'. Prices on the specific order will be recalculated based on current prices. This feature also comes in handy when templates are used for sales orders, quotes, credit memos and/or service orders.
The Sales Order, Quote, Credit Memo, and Service Order windows house the Reset Prices button in their toolbars. In these windows, click the Edit button to activate the Reset Prices button and with one click the prices of the products on the order will be updated.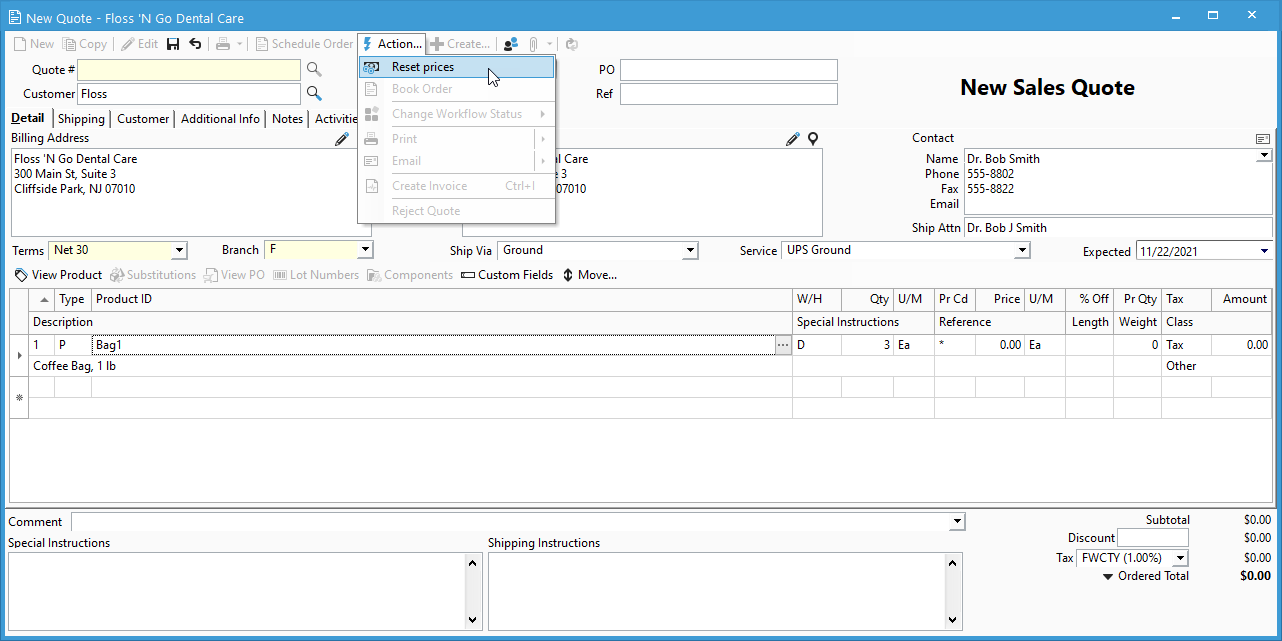 You can also do this in bulk via the Order Manager by checking the Orders desired, clicking "Action" and choosing "Reset Prices"