Page size is pulled from Crystal Report files
In Acctivate QuickBooks Inventory Software 10.3, the Crystal Reports Viewer was updated from version 11.5 to 13. In Crystal Reports Viewer 11.5, the reports were "trimmed" from the RPT file to fit the page size of the default printer settings in Acctivate. The behavior is not the same in Crystal Reports Viewer 13. The current version does not "trim" the report file to fit. Instead, it uses the page size from the RPT file but "scales to fit" it into the page size of the printer settings.
To edit your custom reports to have a page size that will pull correctly in the current version of Crystal Reports Viewer in Acctivate, you will need to make sure you are editing the reports in Crystal Reports 2011 or newer. Go to File > Page Setup. Then check "No Printer (optimize for screen display)" as well as "Dissociate Formatting Page Size and Printer Paper Size". These options will allow you to explicitly state the size of the report and will allow Acctivate to pull the report in that size no matter what printer is selected.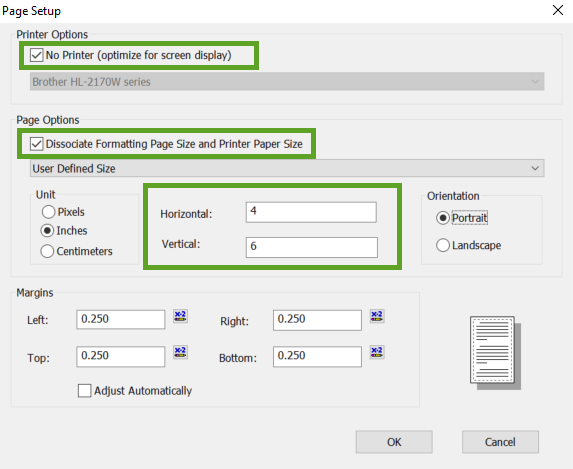 Then, on the workstation where the report will be printed, you will need to make sure that the printer settings are configured correctly.
Open Devices and Printers on workstation.
Select correct Printer used for this report.
Right Click on the printer and select Printer Properties.
On the General Tab, select Preferences.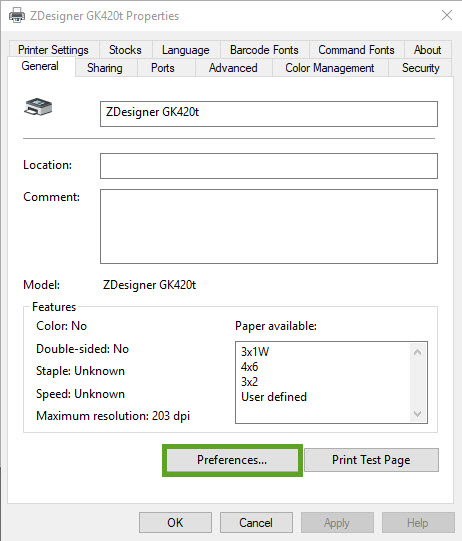 Then select the stock that matches the label size you are trying to print.
Select Apply and then OK.
On the Properties window, go to the Advanced tab and select Printing Defaults.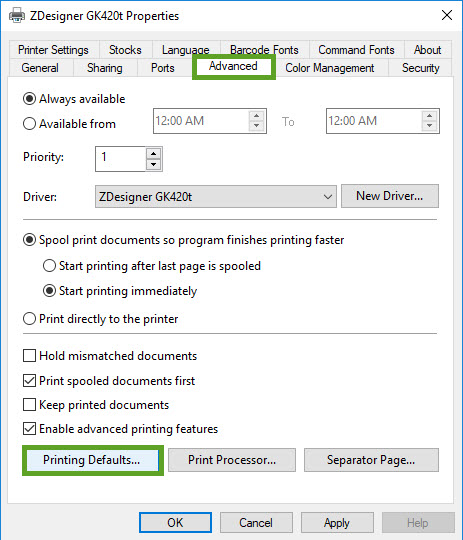 Again, select the proper stock size for the report you are printing.
Select Apply and OK.
Then Apply and OK again on the Properties window.
If the Stock size you are looking for doesn't exist, you may need to add it. If this printer is shared on the Network, make sure that each workstation it is connected to has these settings.
Contact Acctivate Support if you have any issues or questions about this setup.