Resolving "Shopify returned HTTP Status 403: Forbidden"
After updating to 11.3sp1, the Shopify web store sync may get "Shopify returned HTTP Status 403: Forbidden" while exporting shipment information.
If you have recently updated to 11.3sp1 and now syncing to the Shopify web store you are getting the error below you will need to update the application on Shopify.

With the new update, there was a few changes done to export shipments, however this requires new permissions in the Shopify side, in order to obtain those additional permissions the Acctivate App in Shopify will need to be updated.
To do so, go to the Applications connected to your store and Select Acctivate.
At the top you will see the option to Update the App.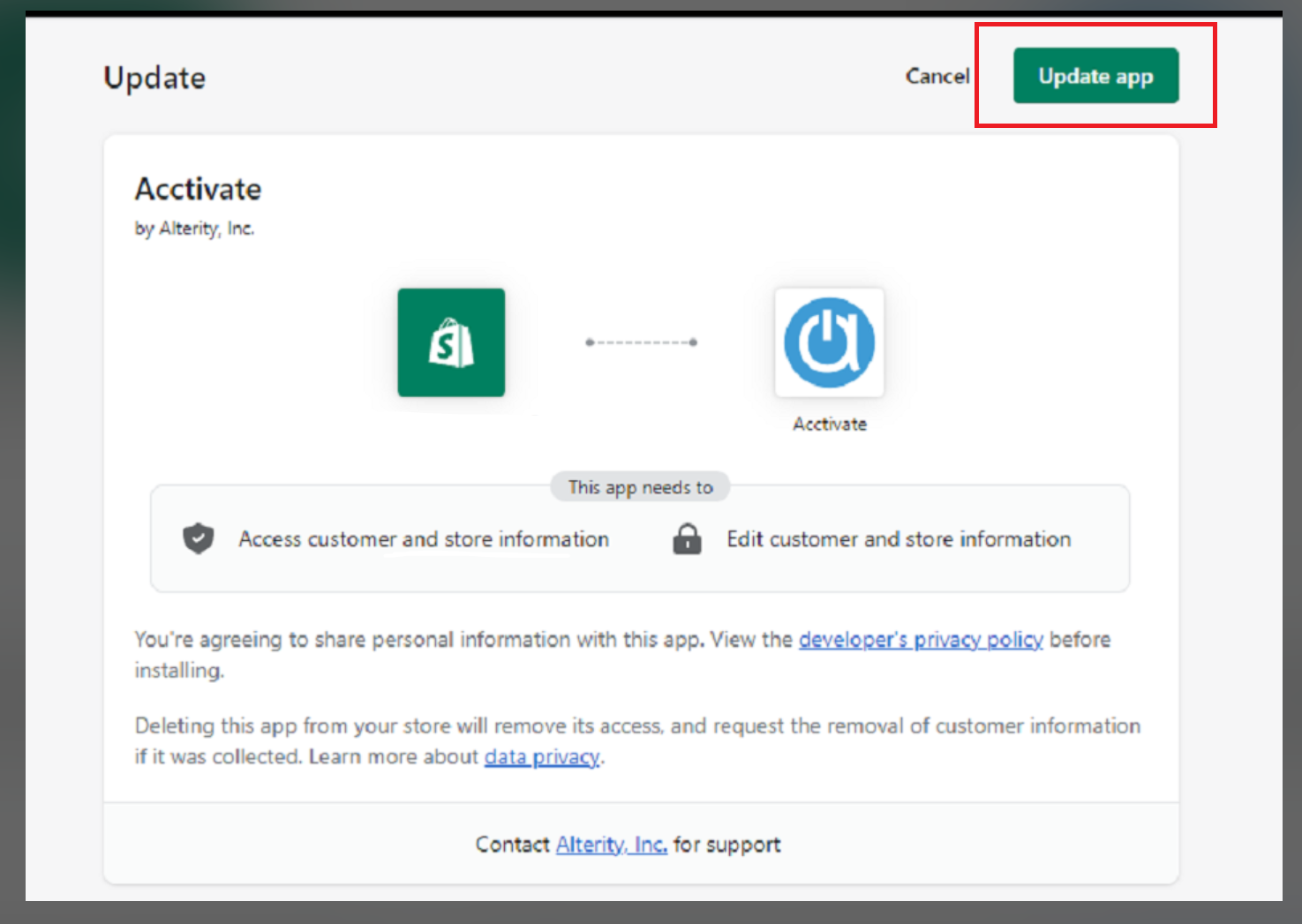 You will be given a new Access Code, which then should be entered in Acctivate by going Into Web Stores > Web Store Sync > Configure... > Select your Shopify template > Edit > Next. Under the Configure web Stores Source page you can enter the new Access Key. Save the changes and you may try a new sync.