How do I restore an Acctivate Back Up File?
If you need to restore a back up, take these steps.
From time to time, you may need to restore a backup of your Acctivate company file. All users will need to log out of Acctivate in order to restore a backup. To do this:
Open Database Maintenance by going to the Start Menu -> Programs -> Acctivate -> Acctivate Database Maintenance
Browse to Database -> Backup / Restore
Select the 'Restore' option
4. Choose a company name from the Company drop down menu to select the Acctivate company you would like to restore. By default, the backup file will be populated as 'ACCTivate$CompanyName.bkf'.
5. If your Backup file has a different name, click the Browse button ([…]) to navigate to the proper .bfk file location. This step can only be done from the server computer.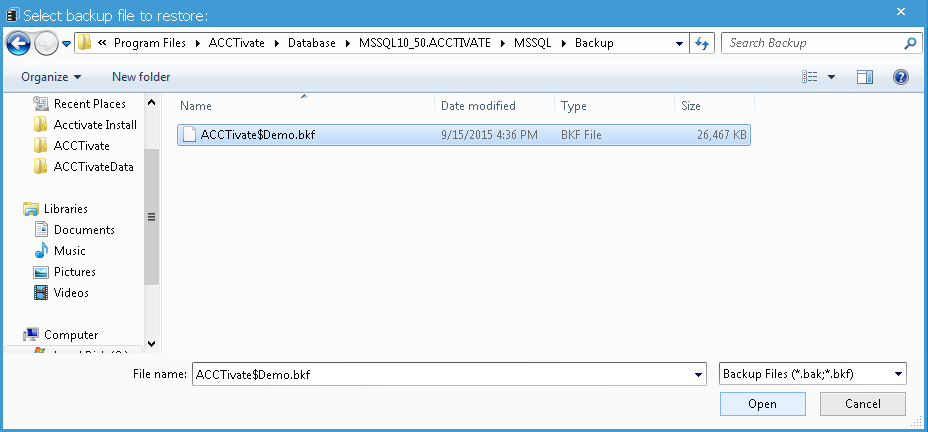 6. After choosing a backup file, click the View Sets button to see a list of backup sets
7. Select the backup set to restore, then click the 'Start Restore' button.