How do I send customer shipping account numbers from Acctivate to UPS or Fedex?
Info on how to send over the customer account numbers from Acctivate to your shipping software of choice.
The Customer Shipping Account Number, the standard account number for shipping, can be entered in Acctivate and sent to UPS or FedEx automatically using the Shipping Workstation Interface add-on module.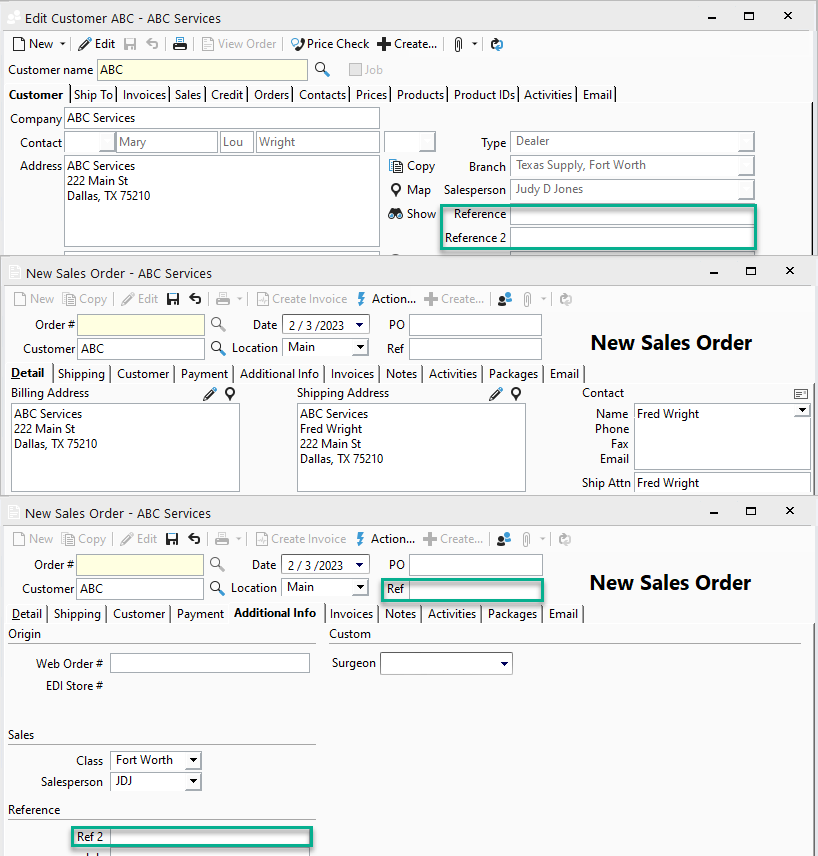 First, type the customer account number in either the Reference or the Reference 2 field of the Acctivate Customer Information window.
Later, when a sales order is created the customer account number will automatically populate its respective field in the Sales Order window.
The customer account number will then be available to send to the UPS or FedEx Shipping Workstations after proper mapping. Refer to your current UPS or FedEx mapping and add the following additional fields for UPS or FedEx.
Mapping to UPS WorldShip:
Select either Reference or Reference 2 (field used in Acctivate) under the ODBC Table – OrdersAvailableToShip.
Select the Receiver UPS Account Number under the WorldShip field – Ship To.
Click the Connect button to map the two fields together.
Mapping to FedEx Ship Manager:
Select 'OrdersAvailableToShip' from the Table dropdown under Recipient – Account Number.
Select either Reference or Reference 2 (field used in Acctivate) from the Fielddropdown.
For detailed instructions on mapping refer to the Acctivate Shipping Workstation Installation Guide.