'Server error in /Accthandheld Application…' may be received when updating/installing mobile
Ensure ASP .net 4.5 is enabled then change the Application Pool .Net CLR Version to .Net CLR Version v4.0.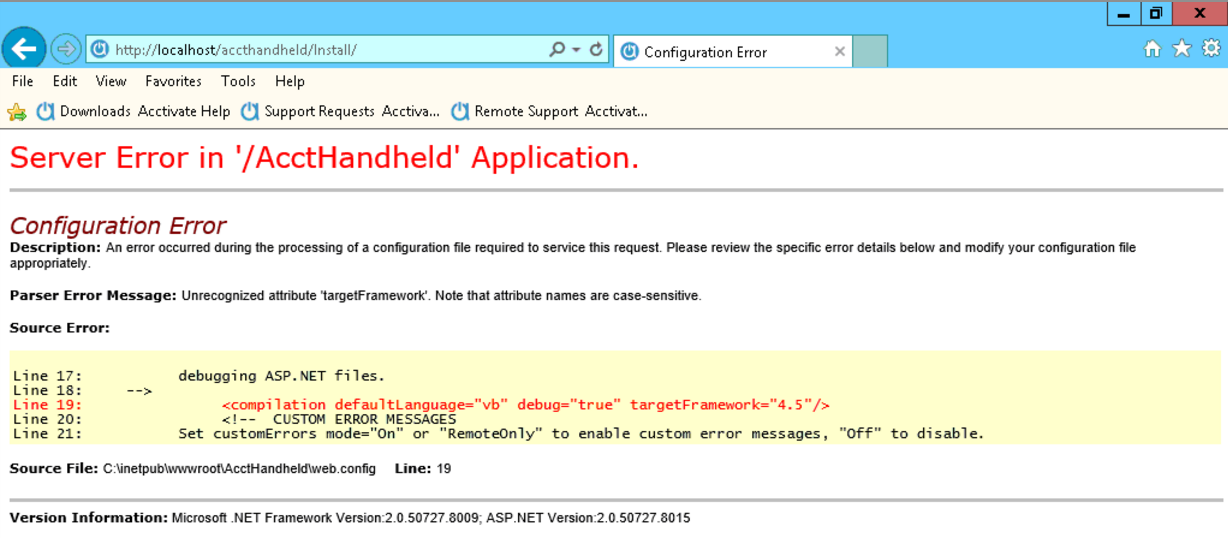 You may receive this error because the Application pool for Acctivate is configured to use ".Net Framework 2.0" extension instead of ".Net Framework 4.5" extension. If you are on Windows server 2012, go to Server manager > Manage > Add roles and Features > Server Roles > expand Web Server (IIS) > Web Server > Application Development. Ensure ASP .net 4.5 is checked and click next to allow it to install.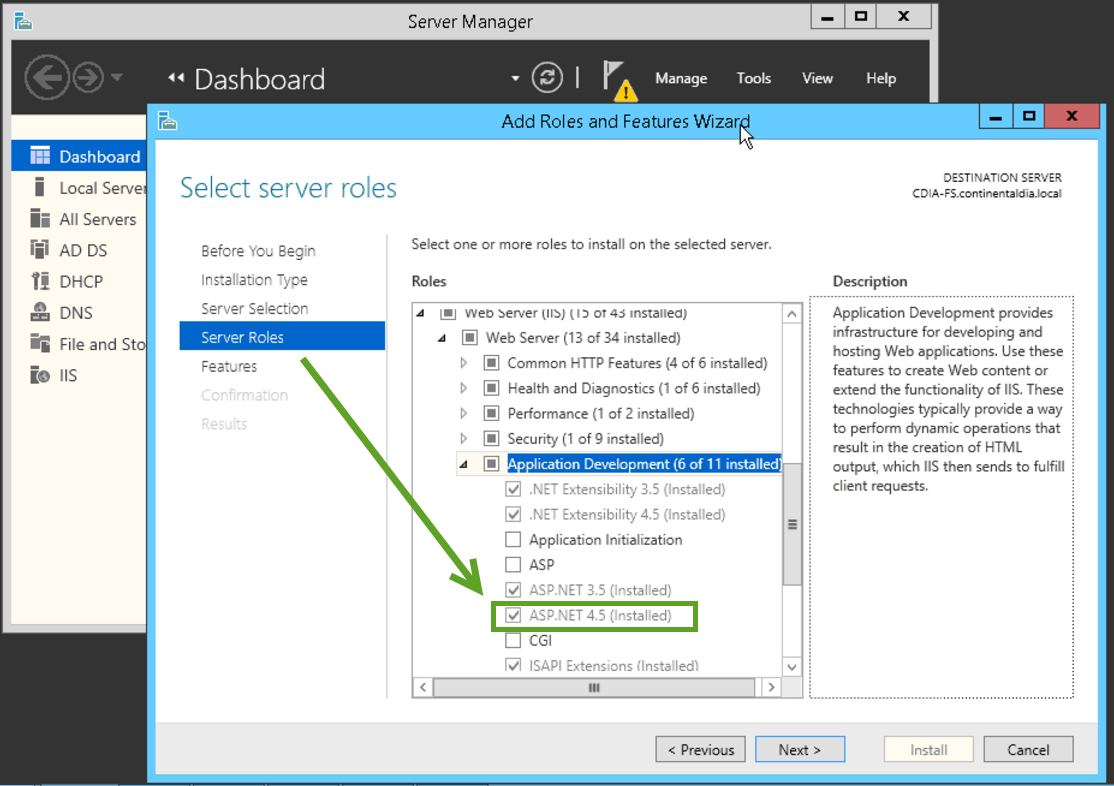 After that go to start > type in "inetmgr" > click on "Application Pools" on the left > double click on the application pool (generally it's DefaultAppPool) > change the ".Net CLR Version" to ".Net CLR Version v4.0.30319" > click ok.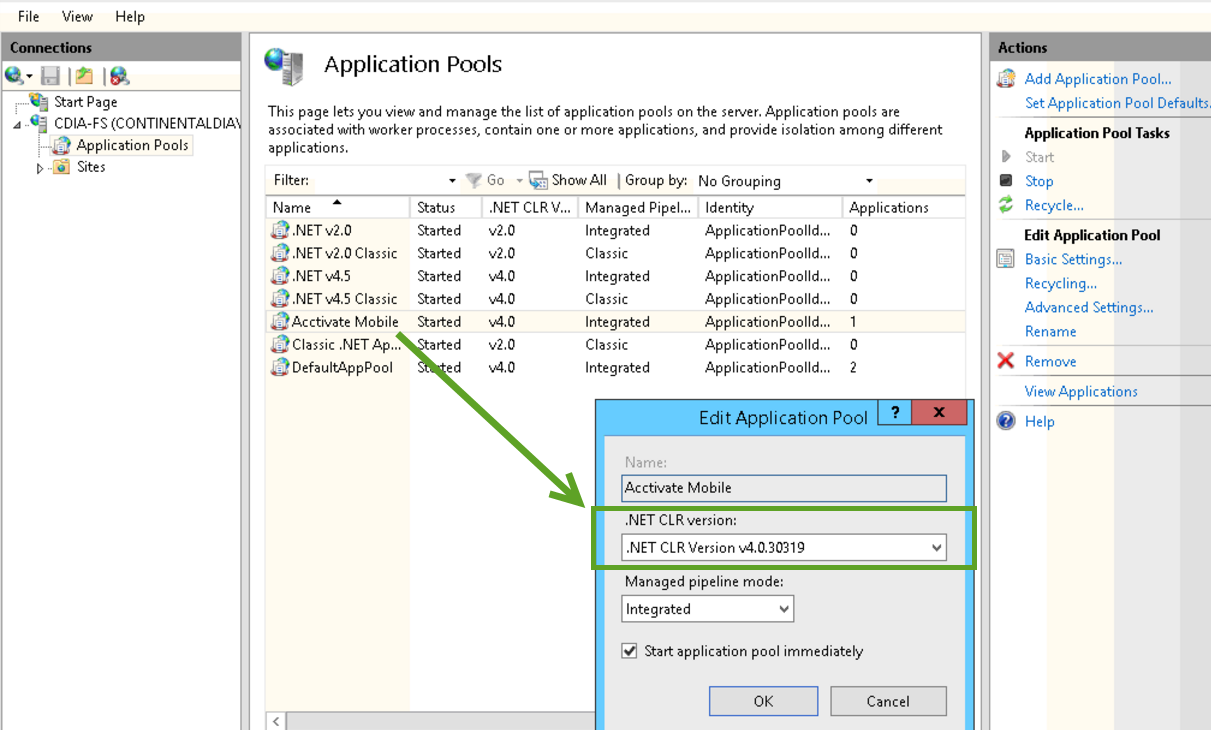 Browse to "http://localhost/accthandheld/" again.