This article walks through the steps for setting up an configuration in Acctivate to utilize Authorize.net for payments.
To set up Authorize.net with Acctivate follow these steps.
Go to File -> Configuration management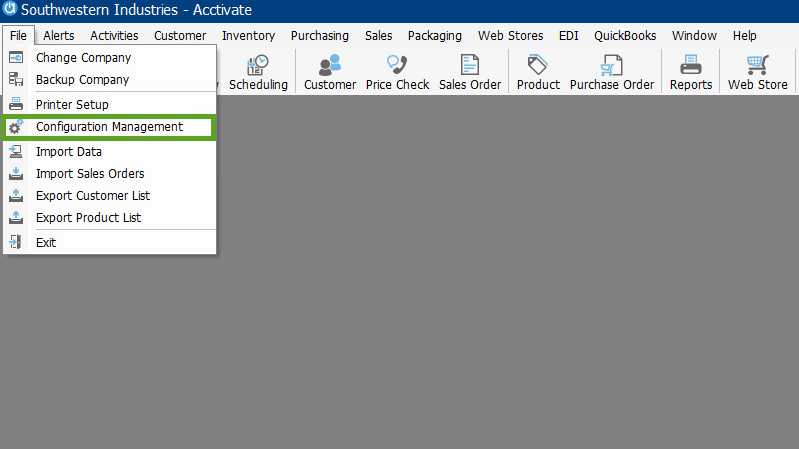 To get started, ensure you have credit cards entered and checked as "Credit Cards" under Sales Orders -> Payment Method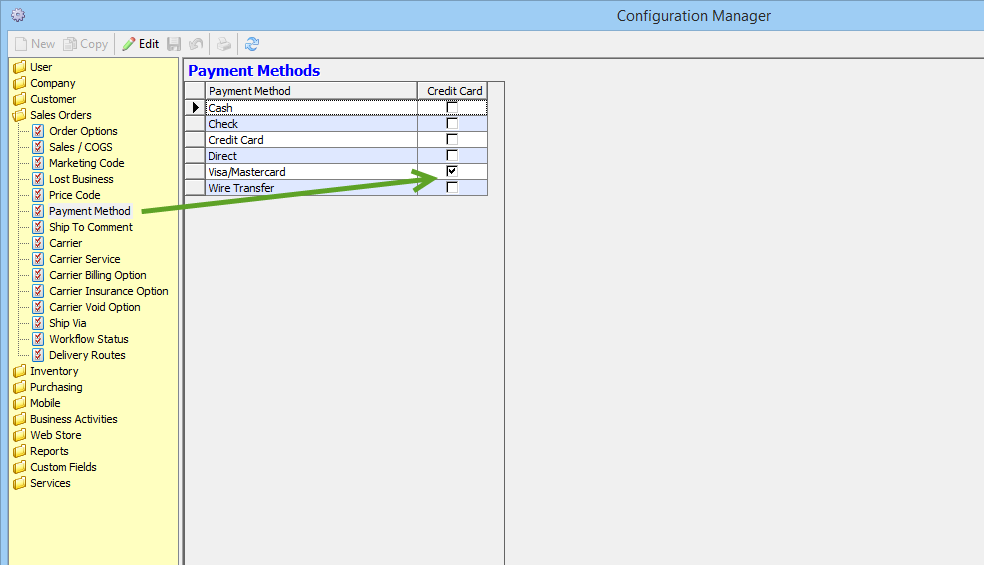 Credit Card Security Options in Acctivate and QuickBooks
Acctivate User permissions
Each user you want to permit to process credit cards must be configured in the Configuration Manager.
Inside Configuration Manager open User > User Information.
Select the user that you wish to grant or remove the ability to process credit cards.
Expand the Order Processing or Sales Orders subfolder for that user.
Select Process Credit Cards. This is a Yes and No drop-down list.
If a change is necessary, click the Edit button, make the change and then Save.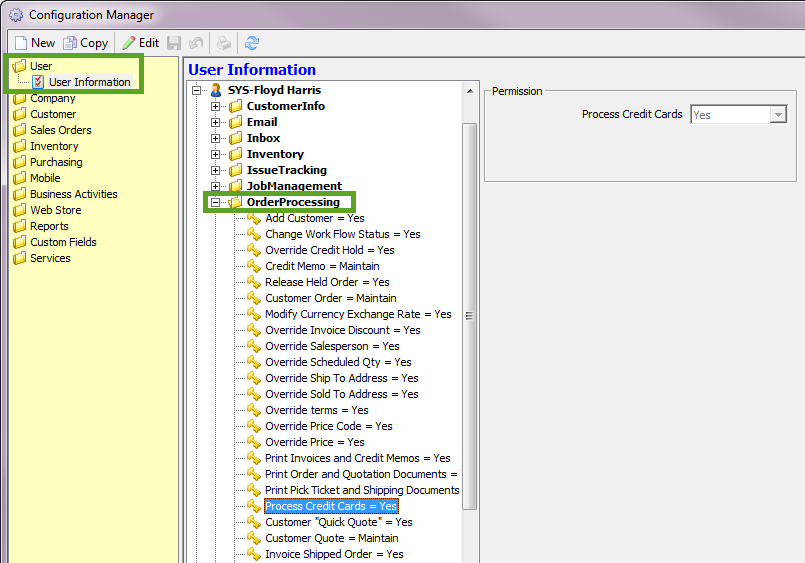 Next click on Services -> Credit Card Processing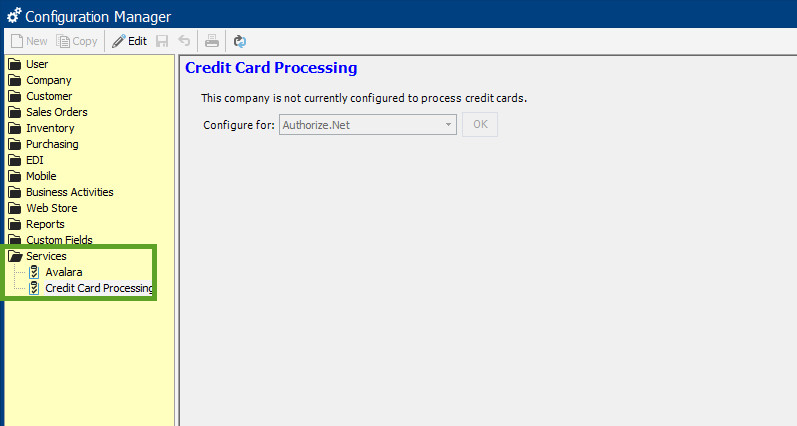 Once you're on this screen, Click EDIT on the top left and select the credit card processor. Keep in mind, Acctivate can only have 1 card processor enabled at one time. In this case, we want to enable Authorize.net. Select Authorize.net and click "Ok".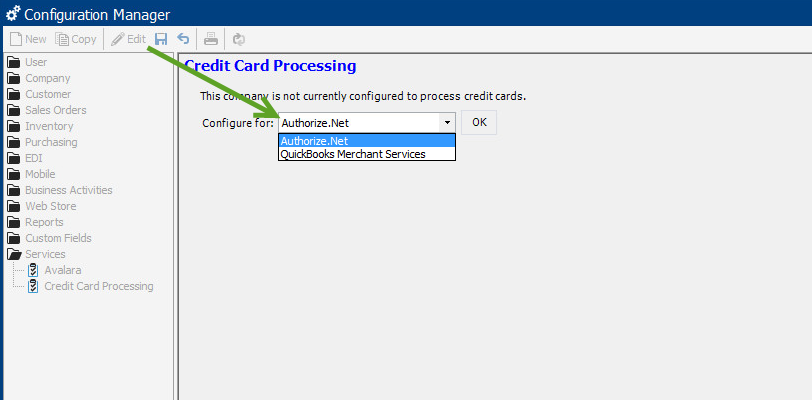 After clicking "Ok", the next window will require the API login ID and Transaction Key. You can get this information by following this article from Authorize.net's support website: How do I obtain my API Login ID and Transaction Key?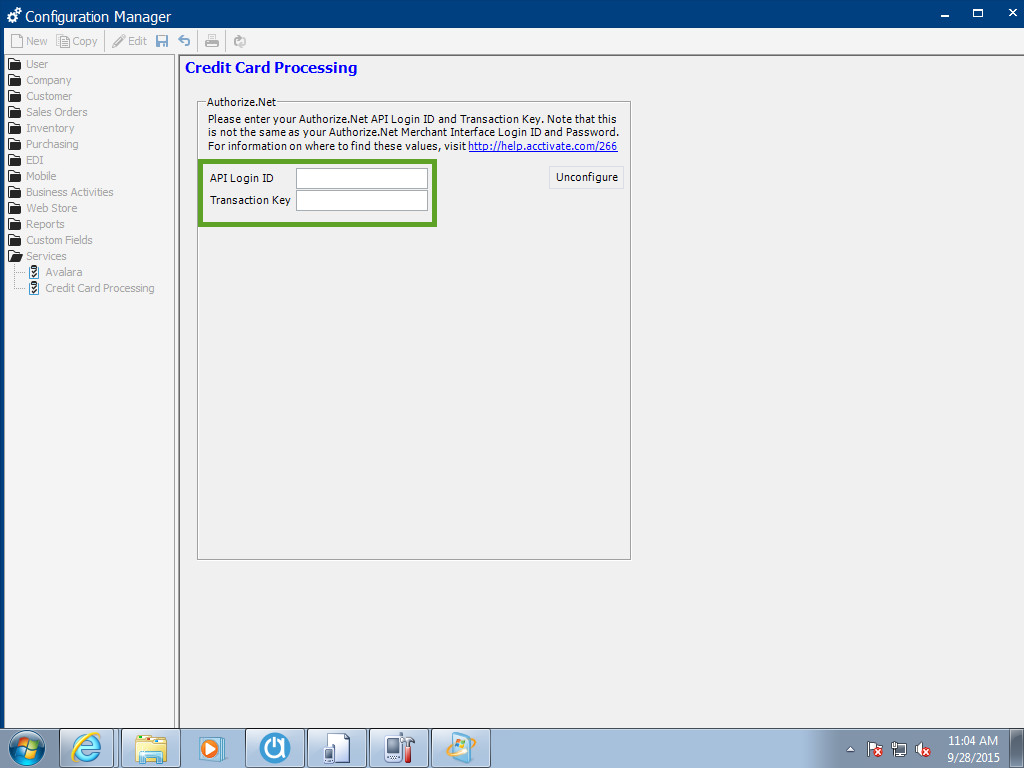 After that information is entered, click the Save button at the top and you can now charge credit cards using Authorize.net!