'Show Completed Lines' on Sales Orders
Check the 'Show completed lines' box.
Partially invoiced sales orders in Acctivate will hide completed lines on the order by default. While these lines are hidden, they are not removed from the sales order. This help article will show how to view these completed lines.
In the screenshot below, order A1218T is in a Backordered status which indicates that the order has been partially invoiced. The only visible line is line 2, meaning that full Ordered quantity on that line was released on the invoice related to this order.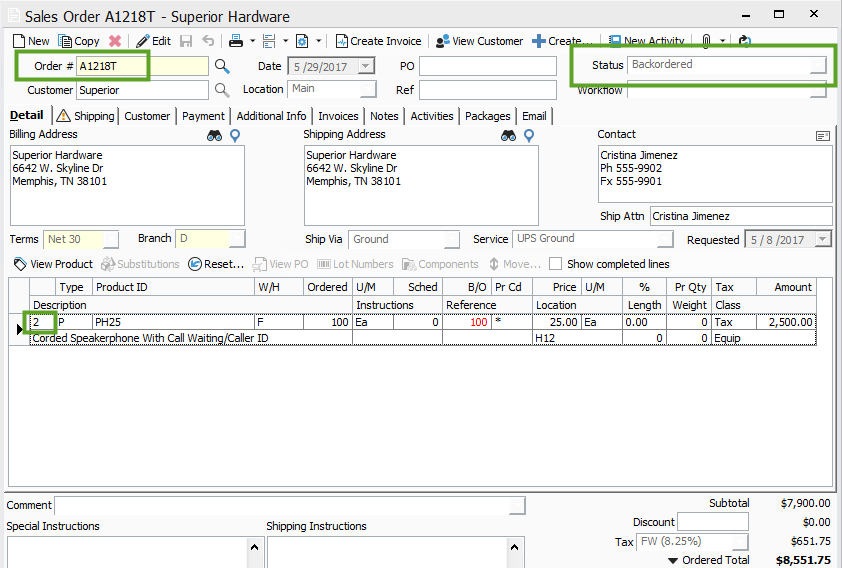 While line 1 on this order has been hidden, you can select to see the line by checking the "Show completed lines" check box. When this option is enabled on an order, Completed lines will be visible on the order. Completed lines will show the Ordered quantity, but as the ordered quantity has already been fully invoiced, no quantity will show as Scheduled.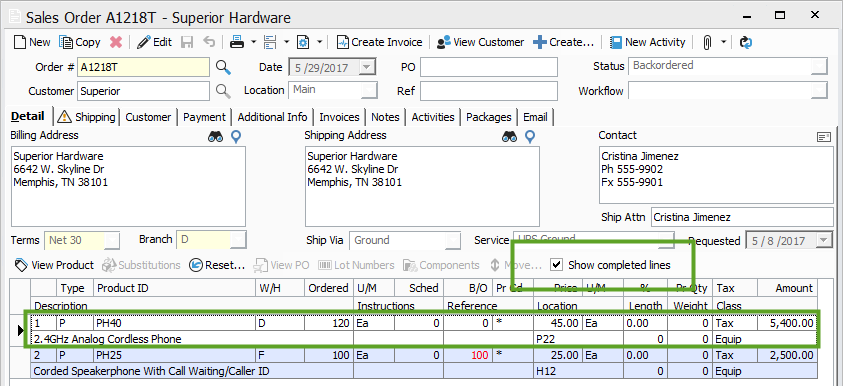 Note: You do not need to be in Edit Mode to enable/disable this option.