Does Acctivate store Credit Card Numbers?
We can store credit card numbers. For more details, check this guide.
Acctivate can store your Customer Credit Card information in the Acctivate Database. This information includes the Credit Card Number, the expiration date, The name on the Card, the Address, and Zip Code.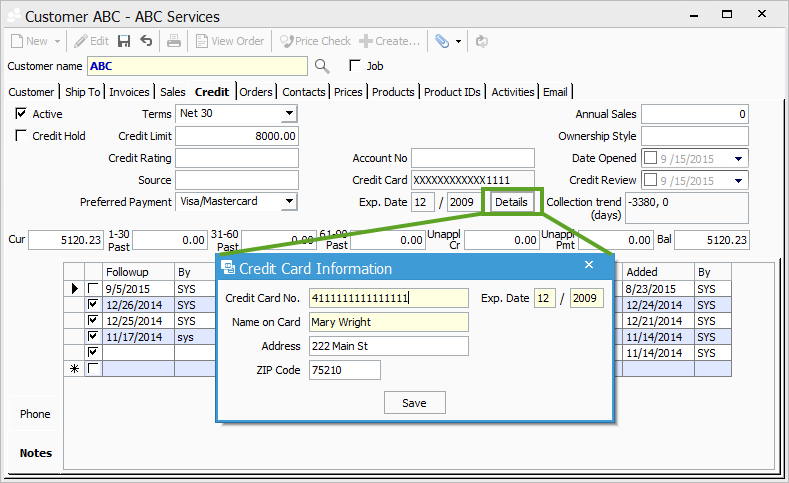 We do NOT store the CVV2 Code, per the Payment Application Data Security Standard (PA DSS). Click here for more information regarding this. We also encrypt the Credit Card number in the database, due to enhanced security measures required by Intuit Security Guidelines for QBMS applications. A credit card number, stored in the database, may show as 'XXXXXXXXXXXX1234' in the database for this specific reason.