Locating temporary file location for email attachments.
Location of Acctivate email attachments in the Windows File Explorer
Whenever a user goes to click Email Invoice or any other email that automatically attaches a document, it's stored on the users local machine. If the user ever needs to review a previous attachment outside of Acctivate. They would just need to browse to the following directory…
C:\Users\username\AppData\Local\Temp\Acctivate (Where username is the current user).
The below screenshot shows an example where clicking the "Email Invoice" button on the invoice tab of an order will attach itself to the email, but also stores the file as a pdf in temp directory.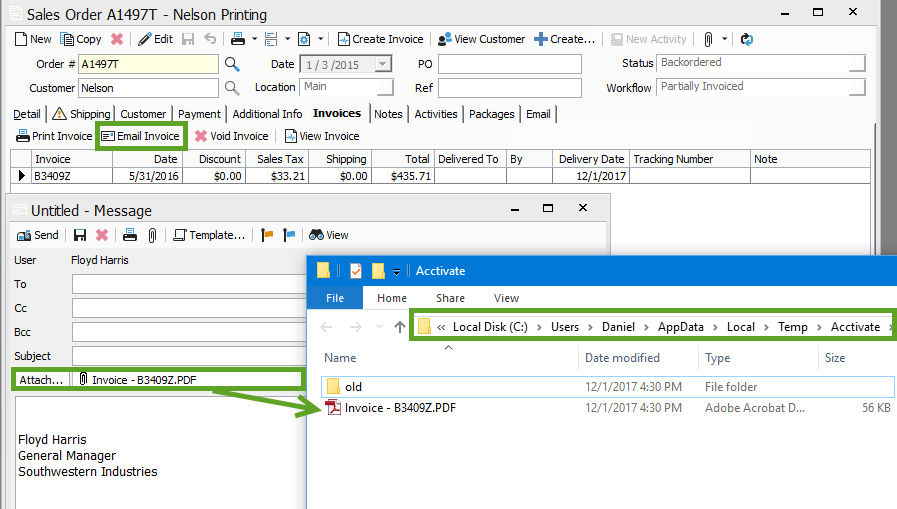 Hovering over the attachment with your cursor will also display the file location