"Cannot Open Databases for Company…" on CYMA workstation
Trying changing the Database Type in Acctivate Database Maintenance under Database Sources.
This error comes from the configuration of PSQL in the Acctivate sources. First you need to know if you are using a PSQL Server license or a PSQL Workgroup license to run CYMA with. Then you'll open the Acctivate Database Maintenance application. That file can normally be found in the CYMA4 folder and is called "AcctivateDBMaint.exe".
Once the Database Maintenance application is open, go to Database > Database Sources. This is where the PSQL and SQL services are attached to your Acctivate file. The Database type is the selection that you may need to change based on your PSQL license. If you have the Database type currently set up as a Workgroup, change it to be a Server and then attempt to open Acctivate.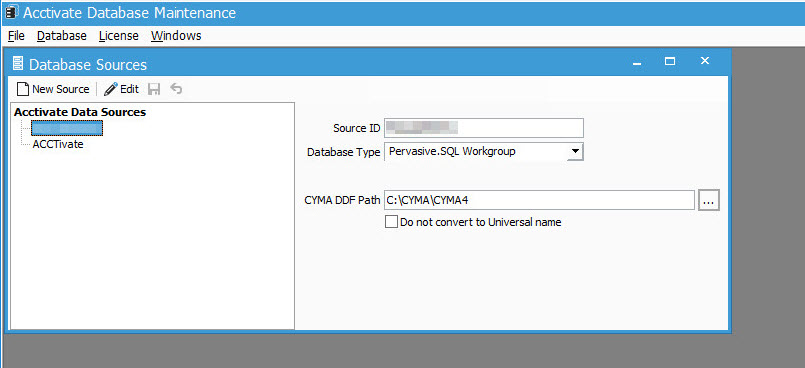 For more information on the set up of the CYMA database, see this article.