How to Restart Microsoft SQL Server.
Close all SQL Server connections, stop processing shipments in shipping workstations, exit Acctivate Mobile, go to SQL Server Configuration Manager, click SQL Server (ACCTIVATE) and Restart service, confirm State is "Running"
You may be asked to restart Microsoft SQL Server after an Acctivate installation or upgrade. Please use the following procedure to safely restart the database service.
First, make sure that all connections to the SQL Server are closed.
Verify that everyone has closed Acctivate using the View Current Users tool
Stop processing shipments in an integrated shipping workstation (e.g., UPS WorldShip)
Exit the Acctivate Mobile software on all mobile warehouse devices
Then, restart the service on the computer running Microsoft SQL Server.
Type SQL Server Configuration Manager in the Windows Start Menu search and select the first item in the "Programs" section
NOTE: If SQL Server Configuration Manager is not installed, see this article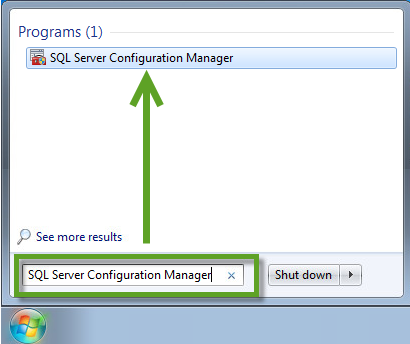 Click SQL Server (ACCTIVATE) in the list on the right (see below)
Click the Restart service button in the toolbar
A Stopping service… pop-up message should appear, followed by the Starting service… message
Confirm that the State is "Running" again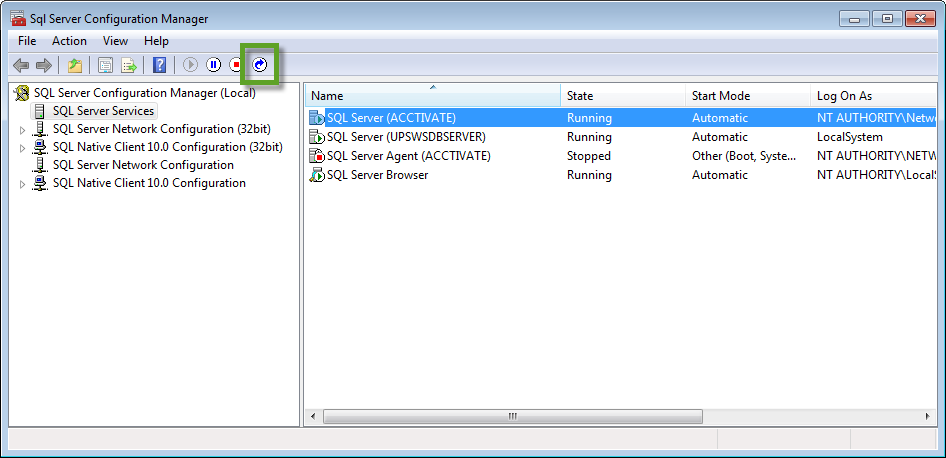 More Information regarding the SQL Server Configuration Manager tool is available at Microsoft.com.