This article discusses the steps to upgrade to Microsoft SQL Server Standard Edition.
Acctivate includes the free Microsoft SQL Server Express Edition. You can easily upgrade to SQL Server Standard Edition for increased capacity and performance when necessary.
Instructions
Microsoft SQL Server Edition upgrades are handled through the standard SQL Server installer (setup.exe). Please read the notes below, then follow the instructions in our SQL Server Upgrade article using the Standard Edition installer instead of downloading SQL Server Express.
The main difference is that you will be required to enter the product key for SQL Server Standard Edition. Choosing the free Evaluation option is not recommended since it will expire in 180 days with no warning.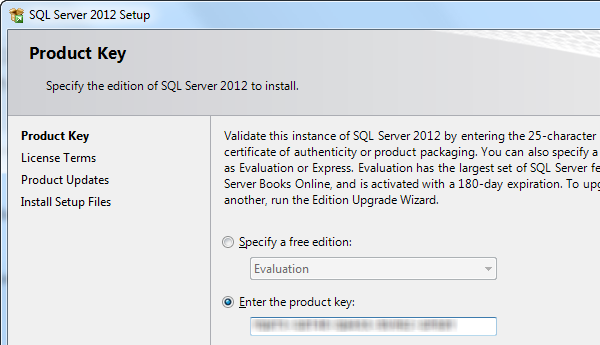 You will also want to verify the Ready to Upgrade Summary includes Edition: Standard and Action: Upgrade.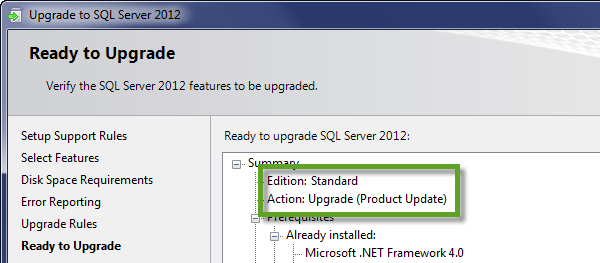 Then, click Upgrade to start the process. The Upgrade Process will take awhile and SQL Server will be offline until the upgrade is Complete.
Note: Microsoft SQL Server licenses must be purchased from Microsoft or a license reseller. Alterity does not sell SQL Server licenses or client access licenses (CALs).