Cannot Change The Cost Method For A Product
Acctivate blocks users from changing cost methods for products once the product has posted inventory transactions.
If a product has been assigned a cost method that has been marked as inactive in configuration manager users may receive the following warning the first time they attempt to edit and save the product:

To verify a cost method has not been marked as inactive in Configuration Manager.
First, open Configuration Manager (File>Configuration Manager)
Then, double click to expand Inventory
Next, select Cost Method
Finally, verify the appropriate cost methods are Active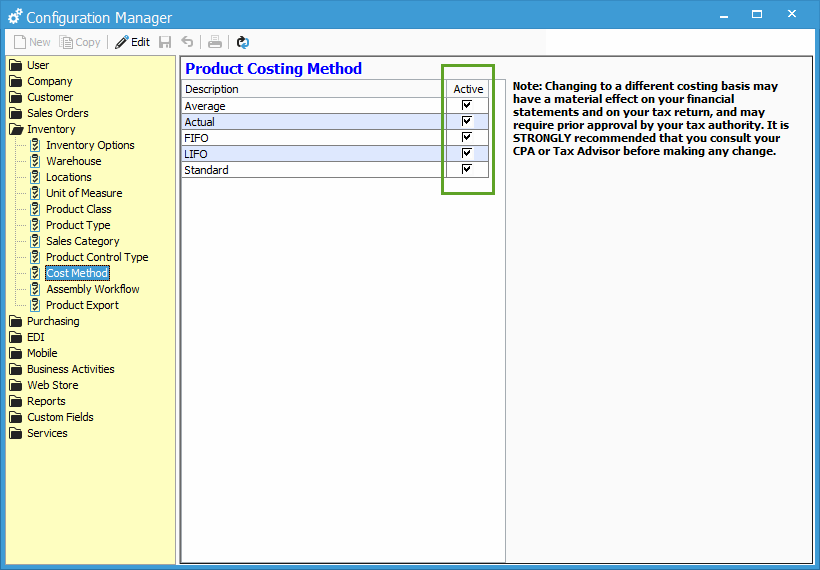 Once all of the appropriate cost methods have been made active, the user should then been able to edit and save the product.
If you are still Unable to Change Cost Method for Product with Transactions follow the steps in this article to copy the product, you should then be allowed to change the cost method for the new copied product.
Note: Changing to a different costing basis may have a material effect on your financial statements and on your tax return, and you may require prior approval by your tax authority. It is STRONGLY recommended that you consult your CPA or Tax Advisor before making any change.