Introduction to Acctivate's Purchase Order Manager
The PO Manager is a management window in Acctivate that allows users to filter and process batches of POs in bulk. PO Manager is a very powerful and versatile tool that can be customized to meet a company's specific needs.
PO manager is a very powerful tool for tracking the status of Purchase Orders and Request for Quotes. PO Manager can allow you to get quick information about a PO as well as perform bulk actions such as bulk receiving! The PO Manager is one of Acctivate's "Manager windows" while allow for bulk filtering and processing of records.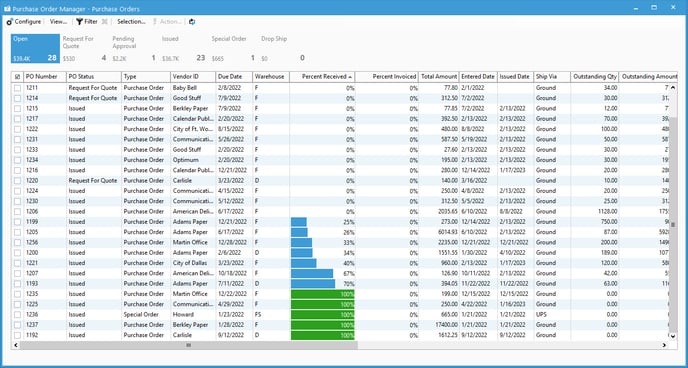 Our PO Manager has many different uses and we've created articles for learning some useful features of the tool.
For a comprehensive guide about the PO Manager, please check our docs site.
Basics of Manager Windows:

Specific Purchase Order Manager Functions:

Troubleshooting Manager window issues: